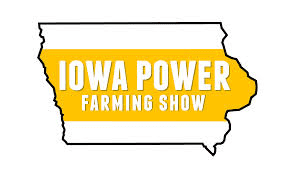 Working with engineers involved in the development of precision agriculture software, I have a bent toward the "shiny new things" that are always on the horizon. If you happened to attend the 2014 Iowa Power Farm Show last week in Des Moines you probably saw some of the things I saw.
I have been attending a lot of agricultural industry shows during the last year or so. Discussing trends at those events, I have concentrated on learning what both farmers and manufacturers of agricultural equipment are looking for in present and future machines.
Farmers do not perform all of the physical actions involved with driving equipment anymore, they now act more like project managers evaluating schedules for planting and harvest, monitoring with amazing accuracy how much of each soil nutrient to add, or which speed is best for each incline in the field.
During this event I actually sat in a cab simulator and learned a couple of things:
• No matter how badly you need a vehicle operator you should never hire me to drive for you.
• With the technology now available and what's coming down the pike, you can hire farmhands based on ability to successfully manage information.
I watched a video at the show where the operator could tell you how much profit he was making per hour based on his vehicle speed and how much he was saving by varying his application rate for different products.
Technology is taking a lot of the guesswork out of the equation and allowing farmers to concentrate on profits and support the health of the environment at the same time.
Win/Win
Now if we can just get technology to alert us when a teenage driver is close we're on our way to a safer tomorrow.
Photo: Brent Clough