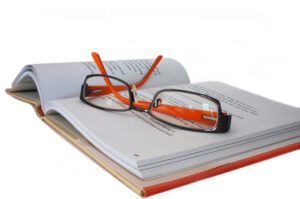 Has someone ever exceeded your expectations through their actions? How did that make you feel? Was it contagious?
Mark Sanborn's book The Fred Factor showcases how Fred the postal carrier went above and beyond the expected in delivering mail. Delivering mail is simple and monotonous, the same day in and day out. However, the way Fred performed his tasks was anything but ordinary. According to Sanborn, if Fred can deliver mail and catch the attention, in a very positive manner, of those he serves, any person can perform their role in what they do for a living in a better way.
Sanborn learned four principles from Fred:
Everyone makes a difference
Success is built on relationships
You must continually create value for others, and it doesn't have to cost a penny
You can reinvent yourself regularly
Here are some suggestions of how to become a "Fred" – someone who does the extraordinary:
You choose – You choose your attitude or how you perceive things related to your career or job.
Do the right thing for the right reason – Do what you do because of why it matters or how it makes a difference. How often have you done something thinking you will get recognition and the recognition does not materialize? If you do what you do because it is the right thing to do, the reward or recognition may eventually come, but you definitely get the reward of knowing you did it for the right reason.
Your possibilities are endless – You have potential. You can think outside the box in how you do what you do.
Sanborn uses the acronym FRED to explain how to develop "Freds":
Find – Let "Freds" find you (your company), discover the inner "Fred" that hasn't blossomed, or recruit and hire "Freds".

Reward – Implement a rewards program to make sure "Freds" are recognized, including rewarding good intentions.

Educate – Find examples of "Freds", analyze those examples, teach others to act extraordinary everyday (not just when there is a crisis), and set an example (invite others to act similarly to you).

Demonstrate – Set an example by inspiring, involving, initiating, and improvising.
What motivates Fred the mail carrier to be a "Fred":
Doing good makes him feel good.

Personal commitment to doing his best.

He treats his customers as his friends or his parents.

His reward is knowing he did what is right.

He treats others as he would want to be treated.

He doesn't waste a day – he makes each day better than the one before.
If you feel like you cannot make a difference in what you do, Sanborn suggests otherwise. Any task can be taken from ordinary to extraordinary and it begins with you. There are many "Freds" out there, so join the group, but remember to do it for the right reasons.