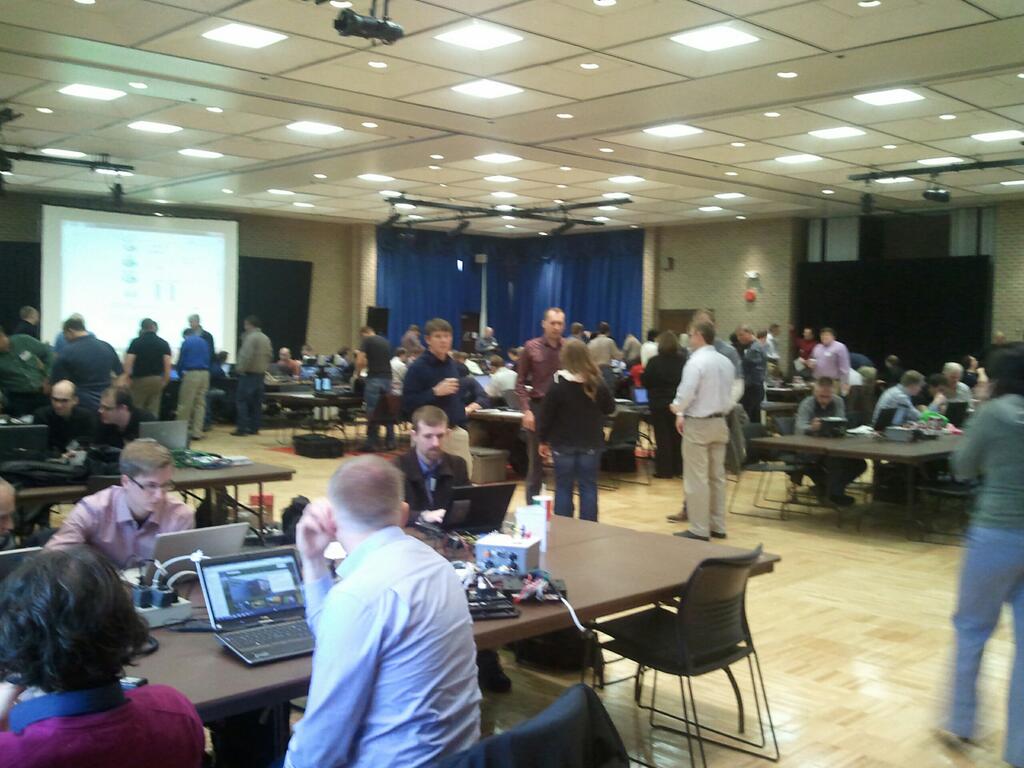 On a long and lonesome highway, east of Omaha
Spring Plugfest is next Tuesday-Thursday … 06-08 May. It is moving this year from the east campus at UNL to a downtown hotel; the Plugfest got so big that it needed a different location. Due to the move and resultant availability, Plugfest is also later in the year than in most prior years. Unlike Bob Seger, we do not travel quite as much as a rock band so we generally look forward to travelling to the ISOBUS Plugfests. Since Spring Plugfest is in Lincoln – and has been for several years – we do spend quite a bit of time on highways east (and northeast) of Omaha, and other than Ames and Des Moines they are rather long and lonesome. But a 5-hour drive, or 7-hour drive for our Fargo office, is a rather small price to pay for the benefits provided at the event.
Plugfest is a great opportunity for those of us doing ISOBUS development to get together with other engineers working on ISOBUS projects. It is similar to speed-dating except the stations are checking ISOBUS compatibility between devices rather than romantic compatibility between individuals (what do us engineers know about that?). I find it an interesting scenario to see engineers from one company working with engineers from their competitor as they troubleshoot compatibility problems. Plugfest also gives an interesting look at what might be coming soon in the Ag electronics world.
DISTek is taking a VT-Client again, this time with all objects covered including v4 objects. It should also exercise many of the commands for all the objects, and we plan to gather many metrics on the different devices to which we will connect. The application has a few Aux Control features, but not enough at this point to do a full application so we are not specifically testing that. In addition, this will be the first time we have a TC-Client at Plugfest. We are excited and nervous as we do not really know what to expect for much of the TC testing. It should be a fun learning experience.
We will have a blog post from Plugfest plus some Twitter updates during the event, so follow along if you want to see what is happening. And FYI, the Fall Plugfest is planned to be north of Paris in late October.