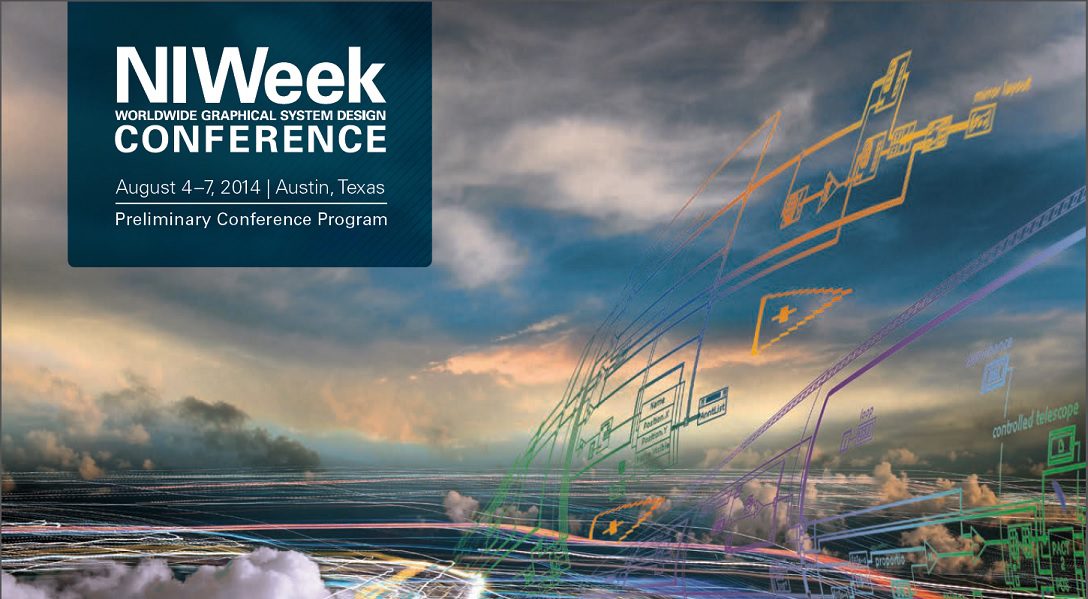 The technical sessions seemed to highlight the NI Systems Engineering Group this year. The NI systems Engineering group is responsible for creating frameworks, reference designs and add-on LabVIEW toolkits. These packages are originally created for use within NI but are made available to outside developers as well.
Most of the content was focused on the add-on LabVIEW toolkits. These ranged from intra/inter-process communications to a lightweight version of XML
A good keynote this morning. As usual NI introduced the latest version of LabVIEW. LabVIEW 2014 is now officially available and will be shipping soon. They showed off some more interesting applications and some new hardware.
One new piece of hardware that caught my eye is the cDAQ-9134. This is a CompactDAQ chassis/controller in one. The controller is capable of running either Windows 7 Embedded or the LabVIEW Real Time OS. There is a version with integrated CAN/XNet. The controller also features display capabilities for both Windows and Real Time so a separate PC is not needed. This can be a small, stand-alone system. Something we may look into for a project we're currently ramping up.
Nick and I met with our new NI Technical Sales rep, Scott Driskill for lunch. This was a good opportunity for us to get to know each other and discuss what both DISTek's and Scott's goals and mission are for our area.
Today technical sessions for me will cover new features in the Vision Development module, different methods for communicating between embedded systems and how a vision system can automatically detect cosmetic defects in a way we as humans do. This last one could be useful for a vision inspection project we were recently asked to look into.
This evening is the annual LAVA (LabVIEW Advanced Virtual Architects) BBQ. Yet another great peer networking opportunity as a couple hundred developers will gather at a local BBQ joint for food, drinks and the chance to geek out on LabVIEW with some of the best LabVIEW developers from around the world.