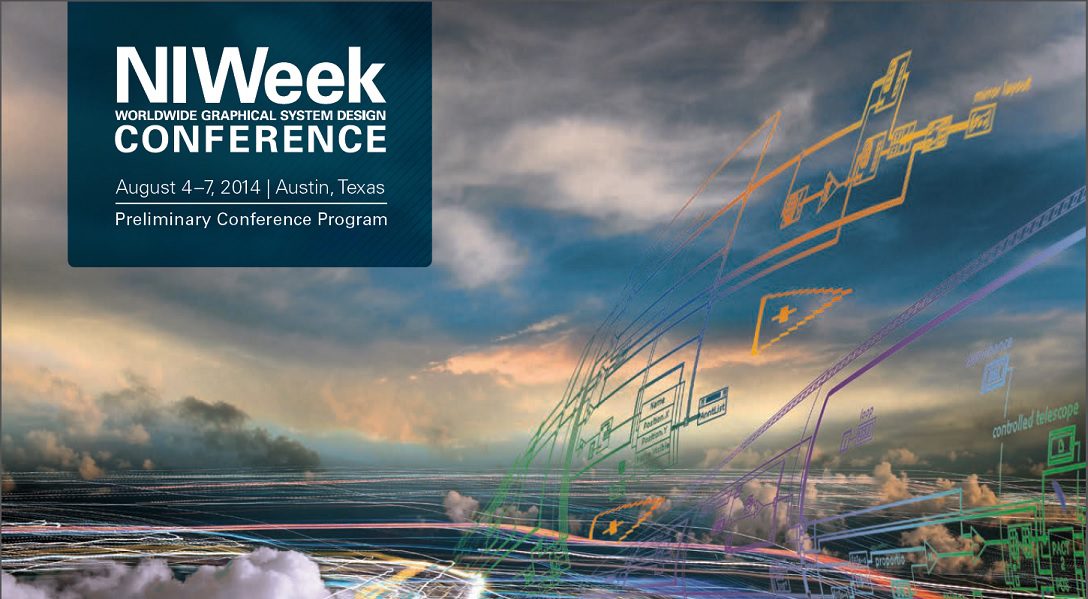 More new hardware was introduced including a small Real-Time/FPGA target called the NI System on Module. () The NI System on Module (SOM) combines the Xilinx Zynq FPGA, common components like memory, and a complete middleware solution, delivering a complete embedded platform that minimizes design time and risk for any embedded control or monitoring application. The NI SOM also ships with NI Linux Real-Time, which combines the performance of a real-time operating system with the openness of Linux. Along with a vast community, Linux allows the freedom to choose how you program the processor, using either LabVIEW system design software or C/C++ with Eclipse.
I sat in a good session this morning covering new ways to create HMI's (displays) for CompactRIO/CompactDAQ platforms. There are some new ways to accomplish this with the release of LabVIEW 2014 in combination with some of the newly released hardware.
One of the more interesting ways is called the NI Cloud Dashboard Service. The NI Cloud Dashboard Service enables you to write VIs that dynamically create and populate their own web-hosted dashboard. All programming is done in LabVIEW (no HTML, JavaScript, CSS, etc) and executed on the LabVIEW target, and the dashboard is immediately available through a web portal. You, and people you select, access the dashboard at any time from anywhere through a web browser.
NI is hosting this service on the cloud – all you have to do is create an NI Hosted Services account to gain and control access to the cloud dashboards you create and write the VIs that interact with the service. This is currently a free service provided by NI and is in the experimental phase.
Another option is integrated into some new CompactRIO and CompactDAQ platforms. The new cRIO-903X series and the cDAQ-913X series all have integrated display capabilities that enable you to connect any standard PC display directly to the cDAQ/cRIO controller. This new capability can eliminate the need to create a separate desktop application as the UI.
For the cDAQ controllers, you can run either Windows 7 Embedded or the NI Linux Real-Time OS. On the cRIO controllers, the NI Linux Real-Time OS is the only option. With either OS, you simply build a UI as you would with a desktop application and it will be displayed using the integrated display capabilities of the new controllers. USB touch screens and pointing devices are supported for direct user interaction with the UI.
As I write this, I'm sitting this year's LabVIEW Champions lunch. Discussions include things NI R&D is working on and currently, Jeff Kodosky is talking about new application timing considerations.
Good sessions are on my schedule for this afternoon. I'll be learning about creating dynamic embedded systems, GigE bus versus USB 3.0 and new FPGA design patterns.
The NIWeek conference party is this evening. More networking, food, beverages and a live band. Always a good event.