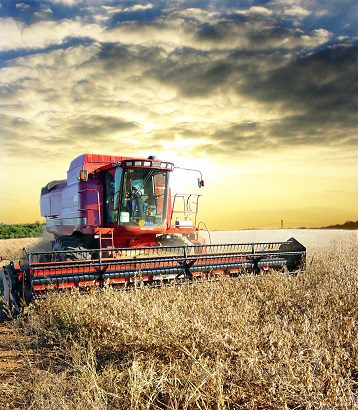 On August 25, 2014, Precision Ag put on a Big Data conference at Iowa State University in Ames. While the conference appeared to originally target producers more than the industry providing to the producers, the audience ended up being about 50/50 between those two groups. Attendance for the conference was approximately 300 people from all over the country.
Throughout the day, four university professors, six practicing producers, and others gave us insight into various aspects of Big Data in the Ag world. We heard about legal issues, ongoing challenges, success examples, and value propositions driving the use of Precision Ag and Big Data. It is difficult to overstate the relationship between Precision Ag and Big Data, because it is only with the precision (and accuracy) in the Ag practices that good quality data can be gathered to make the higher value decisions from the Big Data.
A recurring theme of this conference – and of prior conversations about the same topic – revolved around interoperability between different vendors' systems. One presenter discussed how ISOBUS is helping to address part of that gap … and how it is not filling the gap in other ways. Where ISOBUS is not focusing, the AgGateway consortium is. Where ISOBUS has focused on the machine interactions and pushing that data to a PC or the cloud, AgGateway is focused on the "everything else" in the farming value chain: purchasing, marketing, regulatory compliance, etc.
Perhaps my favorite talk was from Dr. Shannon Ferrell of Oklahoma State University. I could be described as a hobbyist-lawyer, so his talk on the ownership of data and its protection under the law was very interesting to me. He discussed current law and some of the deficiencies in addressing the concept of data ownership. I found it intriguing that the legality of End-User License Agreements (EULAs) are split in the circuit courts and the Supreme Court has not yet weighed in.
The conference proved to be helpful to give me many different views on a topic we occasionally discuss with our clients. Hearing from the producers, from the USDA, and from academia provides interesting viewpoints that we do not often consider in full detail. All in all it was a great conference and very convenient being down the road only 90 miles.