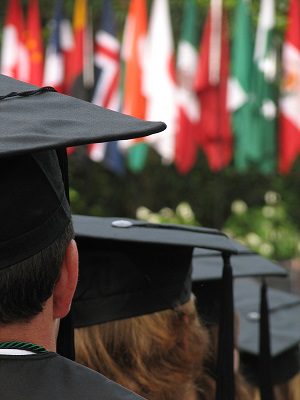 Though the calendar does not say it, the weather has seemingly decided that summer is over, at least here in Iowa. So that means school is back in session – from preschool all the way up to college. For my 4 kids under the age of 10, the school supply list is still fairly typical: pencils, paper, glue sticks, etc. For the older students, though, the list of school supplies has changed a bit since I was in school. These days I see middle-school students with school-issued Chromebooks and high-school students with school-issued iPads. We had something similar to an iPad when I was in grade-school: one Apple II for the whole school, located in the off-limits area of the library. As a teacher's kid, I had the opportunity to "work" on that computer after school while waiting for my mom to wrap up her day.
For one specific set of students, a brand new school supply will be getting added to the mix. Students in the Ag Engineering program at Iowa State will be getting the opportunity to experiment with ISOBUS using DISTek's recently released VIRTEC software libraries. There will be a couple different usage scenarios for VIRTEC at ISU. The first scenario will be for graduate research projects. The graduate students and the school work with a wide range of Ag equipment manufacturers developing cutting edge technologies, and connecting these technologies to ISOBUS is very beneficial. The second scenario will be for classroom lab exercises. These students will get a chance to do some real hands-on ISOBUS application development in a lab setting rather than simply learning about it in lectures and readings.
So what is next for VIRTEC in schools? DISTek has been in conversations with other Ag Engineering schools across the country about using VIRTEC in their classrooms and research as well. We are excited to see the first instance of moving a research project toward a production implementation. We have plans to add further ISOBUS capabilities into VIRTEC and then rolling those into the school environment. Feel free to contact us if you are an Ag Engineering student or professor and want to know how you can incorporate ISOBUS into your program.