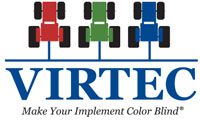 Once again, another ISOBUS Plugfest is upon us. On May 9th, dozens of Ag electronics engineers from around the globe will descend upon the Embassy Suites in Lincoln, NE, for three days of testing. ISOBUS exists to provide a standardized method of communicating between Ag vehicles and Ag implements, and Plugfest exists to do a quick spot-check on different types of equipment in one location. I strongly recommend attending a Plugfest for anyone involved in engineering networked electronics for heavy equipment, especially if that equipment supports third-party additions. The principles that are applied in ISOBUS are relevant in non-ISOBUS networks such as powertrains, and even in the non-Ag industries such as construction and mining vehicles.
AEF owns the ISOBUS brand and puts on each of the Plugfests. In addition to the Plugfest itself, several other AEF activities are taking place during the week. Several project team meetings will be held since many of the team members from around the world will be present. Any company developing products for ISOBUS should strongly consider joining one of the project teams to not only help mature ISOBUS in all its forms, but also to help your company stay relevant in the ISOBUS arena. AEF is also hosting another conference day on Wednesday, this time focused on providing information to product marketers at the manufacturers of ISOBUS equipment. And of course, as we always do, the Plugfest dinner will be held Wednesday evening to provide a time to relax from all the testing and meetings.
DISTek is excited to be expanding our participation at Plugfest. As in past years, we will have our VIRTEC ISOBUS protocol stack being tested as a demo implement, but we will be doing so on some hardware targets in addition to the PC target we have traditionally used. Our bigger surprise for this Plugfest is our new VT Server that will be unveiled for the first time at Plugfest. This is the first time DISTek will have a station rather than being one of the roamers at Plugfest. We certainly expect a few bugs in our first big test, but we are excited to see how well it works and how we can position that to help serve the ISOBUS market.
I already said it, but it bears repeating … you should come to ISOBUS Plugfest if you work with heavy-equipment electronics. You gain numerous benefits, from seeing the technology, establishing a broader network, and experiencing the collaboration between global competitors. If you want to talk ISOBUS, you can find me or one of my DISTek colleagues in Lincoln next week!