The Present – Part 1

{If you missed our entry discussing the Past, click here to catch up!}
The 2000s were a tumultuous decade, bookended on the front end by the dotcom bubble bursting, Enron collapsing with Arthur Anderson, and the September 11th attacks, and on the backend with the financial crisis and the great recession. In the world of technology, we saw the quick spread of broadband internet and the broad adoption first of cell phones and PDAs before the two merged by the end of the decade into the smartphone. The internet seemed to get its legs in this decade with the advent of such tools as Google Maps, Wikipedia, YouTube, and social media.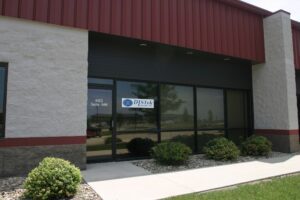 This was also a period when DISTek really started growing. In five years, DISTek doubled and doubled and doubled … and doubled again, from a headcount of 2 in 1997 to a headcount of over 35 in 2002. Most of that growth took place in Cedar Falls, Iowa, home of the first non-Dickinson DISTek office. After a brief stay at one office, DISTek moved to its current location in the Cedar Falls Industrial Park. DISTek doubled headcount one more time by the end of the decade and with that came multiple office expansions at the same location.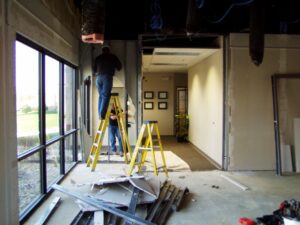 In this timeframe, we also dipped our toes into a bit more geographic growth with the establishment of a team of engineers in Dubuque, Iowa. This team continues to be a vital component of DISTek today, providing quality services at customer locations in the Dubuque area.
But headcount growth and office size was not the only way DISTek grew in the 2000s. Our range of engineering services grew to include Automation and Test capabilities. This has proven to be a nice complement to our traditional business of embedded software development, with opportunities to develop test systems and simulators for the same embedded systems for which we have developed software. Our Automation and Test group has helped establish one of our longest and most fruitful partnerships with National Instruments. The software and hardware tools they provide allow us to deliver quality solutions to our customers.
Click here to read The Present – Part 2.