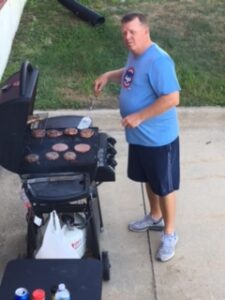 Several weeks ago, DISTek VP of Human Resources, Jeff Sandvold, sent out an email inviting employees to a back-to-school tailgate. On a gorgeous evening, after work, employees gathered in the back lot of the DISTek Cedar Falls office, while Jeff donned his apron and manned the grill. Employees were treated to brats, burgers, sides, and beverages, while at the same time getting the chance to bolster camaraderie with their fellow DISTekians. In the spirit of the end of summer bash, the gathering served as a send off for our interns that had spent their summer working alongside us each and every day.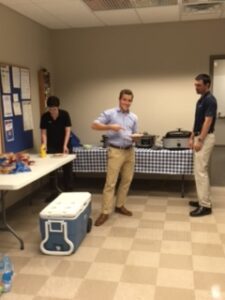 In addition, the event served as an opportunity to give back and support the Waterloo/Cedar Falls community. We set out a bucket for free will donations and any money collected was matched by DISTek. The funds were then donated to a local organization to help purchase school supplies and donate them to families getting ready for the upcoming school year. It's just part of what we like to call The DISTek Way!
We wish everyone a safe and successful 2017-2018 school year!