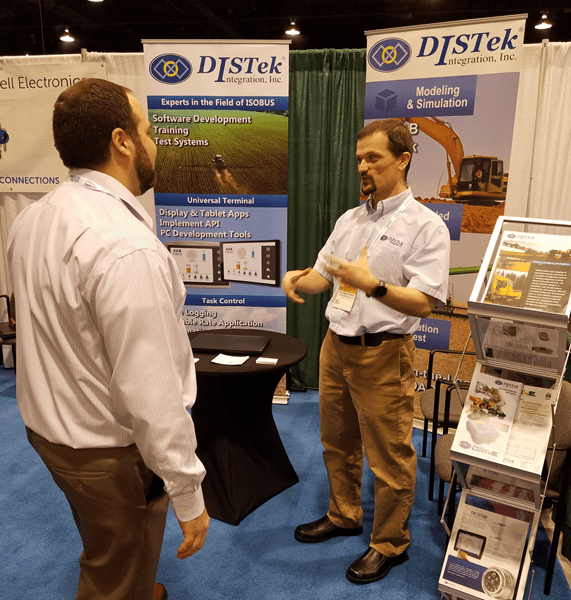 Prior to the annual planting/growing season, the ag industry holds an annual trade show and convention called the Commodity Classic. This year the event was held in Anaheim, California from Feb. 27th-Mar. 1st with the theme "Grow Beyond!" The Commodity Classic is the largest farmer-led, farmer-focused trade show held in the U.S. The show is sponsored by the National Corn Growers Association, the American Soybean Association, the National Association of Wheat Growers, the National Sorghum Producers, and the Association of Equipment Manufacturers. The trade show featured 367 companies staffing 1,894 booth spaces and was attended by over 8,000 people – 3,646 which are farmers from across the U.S. and Canada – and included over 1,500 first time attendees.
DISTek Integration shared a booth thanks to the benevolence of our friends at Powell Electronics, Inc. The booth was staffed by Benjamin Jefferson and Jim LaValley out of the Milwaukee, WI office. At the booth, we were able to talk with farmers directly around many topics, most of which centered on ISOBUS. There was also a good opportunity to meet with many current DISTek customers and to introduce DISTek to potential customers. DISTek also had the pleasure to meet with members of the AEM (Association of Equipment Manufacturers) staff.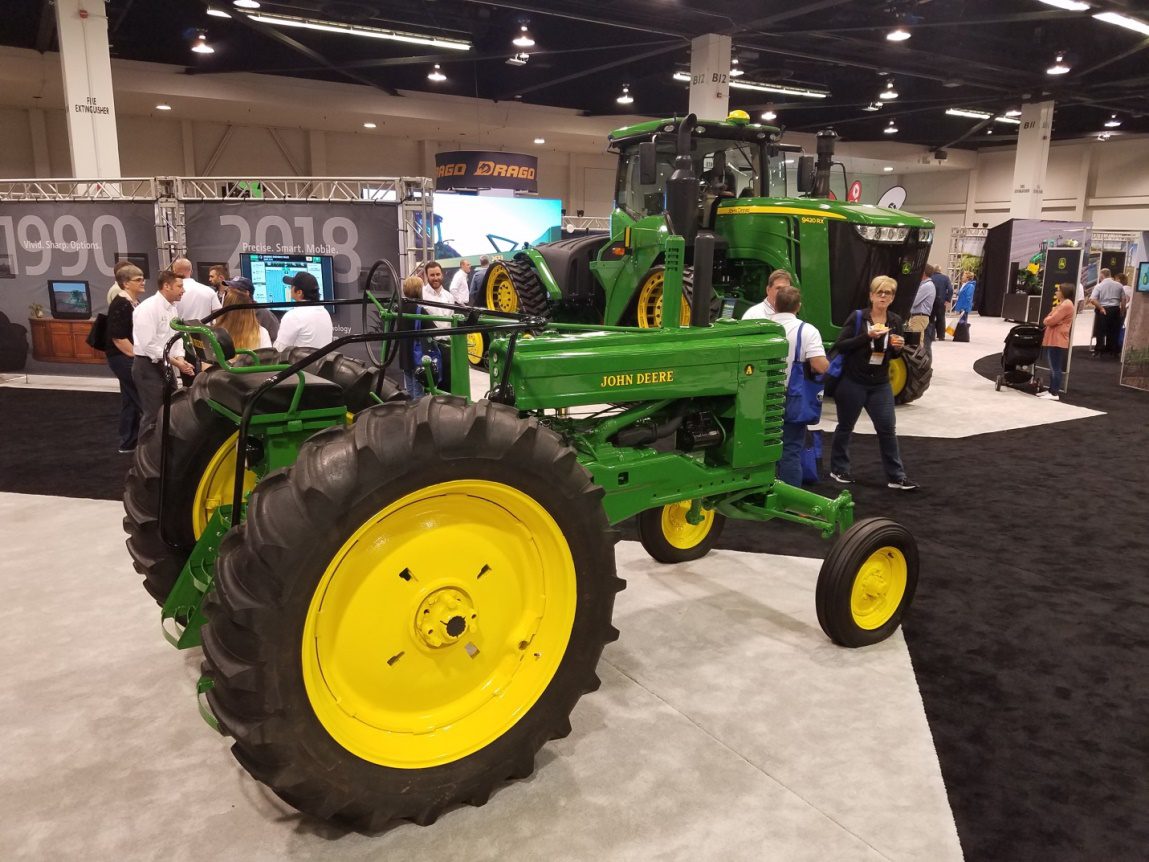 Being a nostalgic 'old' guy, I appreciated the old John Deere tractor on display alongside their new and innovative equipment, as they are celebrating 100 years of making tractors. The 2019 Commodity Classic will take place Feb. 28-Mar. 2, 2019 in Orlando, Florida and we hope to see you there!