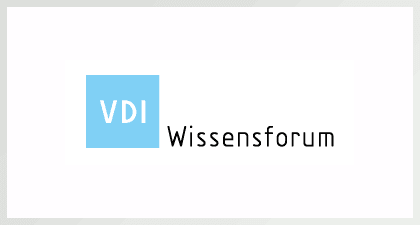 In April, DISTek sent me to Dusseldorf, Germany where I attended the 3rd International VDI Conference for Connected Off-highway Machines. This 2-day conference was a great opportunity since there were two additional conferences running in parallel. The fine folks at VDI allowed access to any of the three conference events with admission to any single event, so not only did I have access to the speakers and round table discussions at the Connected Off-Highway Machines Conference, but also the Autonomous Trucks Conference and the Smart Farming Conference.  Overall, it was a great experience that provided a glimpse into what the future holds for autonomous machinery.
One highlight of the conference was Vik Vandecaveye's presentation on "New Business Models with Autonomous Machines," which covered the big picture, where we've been , where we are, and where we're heading.  The use of digital technology in agriculture has been steadily increasing since the 1990s with current cutting edge technology revolving around telematics, environmental sensing, guidance, data collection, automatic processes management, and just a bit of unmanned operation and some AI.
Safety, increased productivity, sustainability, and the lack of skilled labor are just some of the many factors steering us towards an autonomous future in the off-highway industry.
SAE (Society of Automotive Engineers) has developed a classification system for defining the level of driving automation for motor vehicles. This system has been adopted by the U.S. Department of Transportation. It is essentially a scale from 0 (no automation at all) to 5 (fully autonomous driving). We are currently at level 2 in the off-highway industry, working towards level 3.  With this leap from level 2 to level 3, we'll see machinery that not only assists a human driver with steering or other driving tasks, but rather it performs all required driving tasks fully, by itself. With level 3 autonomy, the machinery itself will completely monitor the driving environment, with the operator preset only as a backup if the machine needs it.  Further in our future, with level 4 autonomy, we'll see the operator step out of the cab and monitor various machines from a central location in the field. Finally, with level 5 autonomy, we'll see no need for supervision at all. The operator can control an entire fleet of machinery from a remote location, issuing high level commands which the artificially intelligent and autonomous machines in the field will then execute.
The path to full autonomy is not without its challenges – technical, legal, ethical, and more. There are limits to current sensor technology, which give rise to safety and legal liability concerns. There are limits to current communication technologies, which make it difficult to keep everything in sync. There are environmental challenges to operating precision equipment in dusty, dirty, and otherwise harsh conditions. There are interoperability challenges between tractors and implements, between autonomous and non-autonomous.
The list of technical challenges on the path to fully autonomous off-highway machinery is a long one. Fortunately, DISTek has been solving technical challenges in the industry for over 25 years and is up to the challenge.