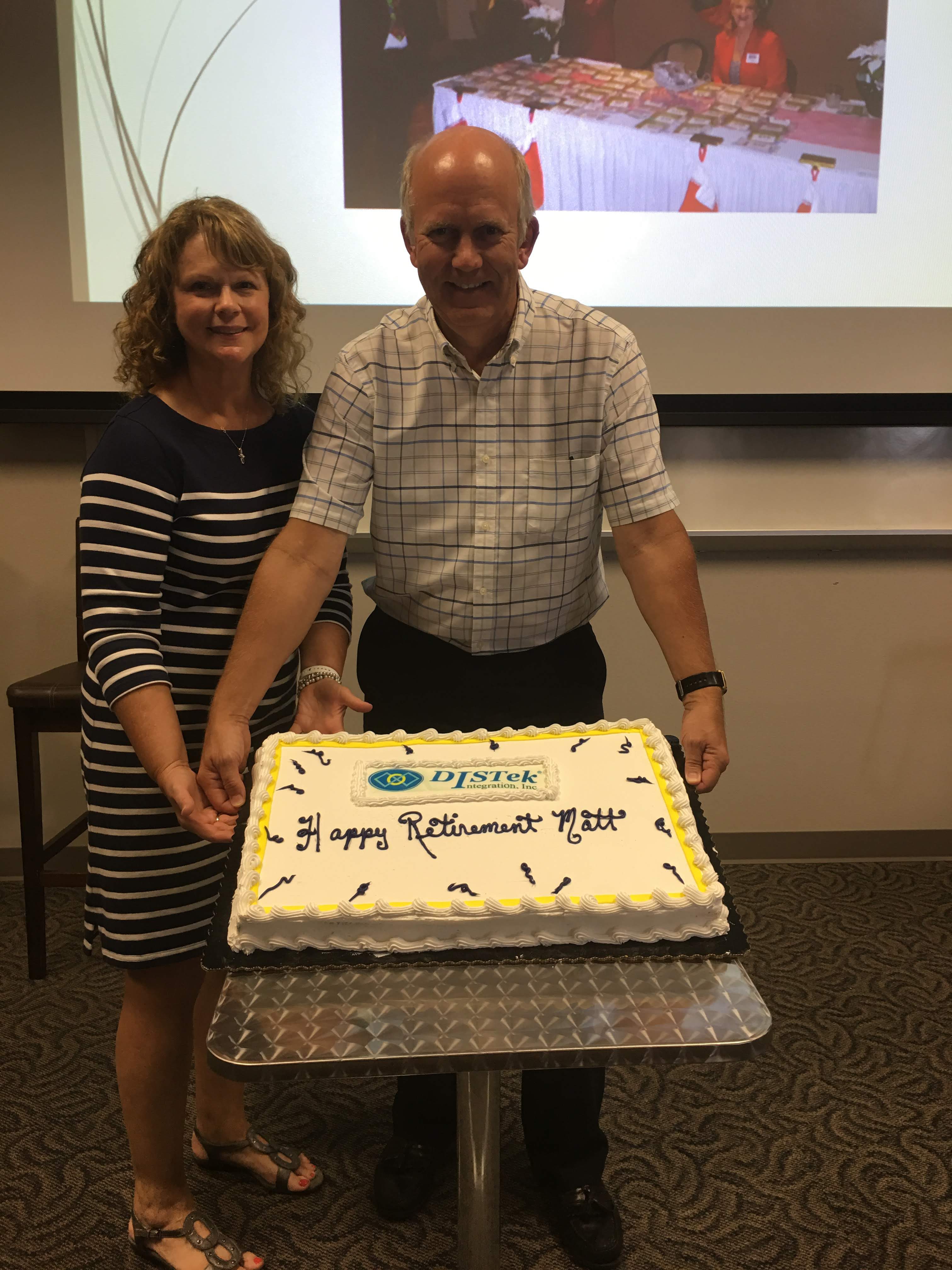 After 27 years of selfless service to DISTek, our founder, Matt Dickinson, has taken on a new journey…. RETIREMENT! All of us here at DISTek thank him for all he has done for not only the company as a whole, but for all the individual employees as well. We will miss his guidance, generosity, and fun spirited nature. Here's to filling his days with plenty of St Louis Cardinals baseball, quality time with the grand-kids, and social events around his hometown of Carthage, IL.
While Matt will still be "around" serving on the DISTek Board of Directors, his legacy will also continue to live on through the new Matt Dickinson Employee-Ownership Award. Matt was the first recipient of this award, which was presented to him at his retirement celebration on August 22nd. The award was born out of a desire to honor and remember the tremendous gift of ownership that Matt has given to DISTek employees by recognizing individuals that emulate what Matt has lived, and shown by example.
This award will be presented annually to an employee-owner that exemplifies our core values and truly lives The DISTek Way – Integrity above all else, Ownership mindset, Can-do-attitude, Team focused, Serving with excellence, and Stretching beyond ourselves.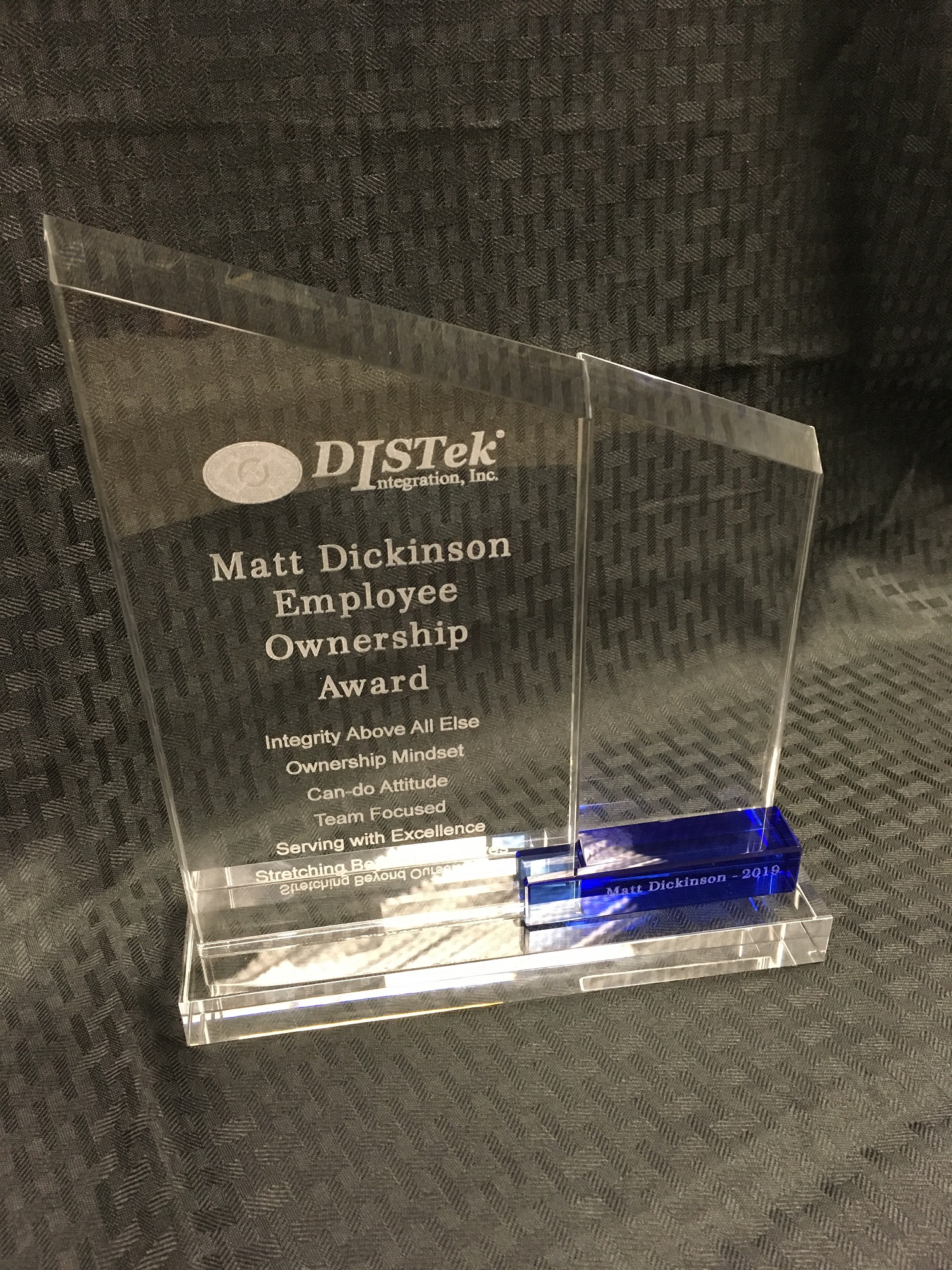 Nominations will be made in May of each year and a recipient will be chosen by the DISTek Leadership Team and be recognized at the July Quarterly meetings. The recipient will receive a cash gift as well as a monetary donation to the DISTek approved charity of their choosing. This year, Matt has elected to donate his contribution to Community Foundation Serving West Central IL and NE MO. In addition, the recipient's name will be engraved on a perpetual plaque that will be located in the Cedar Falls office along with a personal award that can be displayed on their desk.
While we are all sad to see Matt go, we are excited for the next journey that he has chosen and wish him nothing but the best. We also thank him for his courage and fortitude 27 years ago, when on a leap of faith, he chose to found DISTek. We are all better because of his dedication and leadership.
Congratulations, Matt!