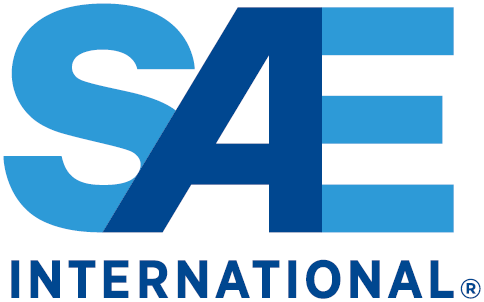 Each year in September, the Society of Automotive Engineers (SAE) holds a Commercial Vehicle Congress (COMVEC). At this event, engineers and technologists come together to collaborate on technologies for commercial trucks, defense vehicles, and off-highway equipment. DISTek has been a participant and exhibitor at COMVEC for many years. It is a perfect fit for our industry focus, and many of the technologies discussed are wholly, or partially, driven by electronics and software.
COMVEC 2020 was a set of firsts for DISTek. As with many conferences in the era of COVID-19, this was the first COMVEC which was entirely virtual. Fortunately for SAE, this was not their first attempt at an all-virtual conference which is usually in-person; I attended a different SAE event in June that was all-virtual, and they may have held some others. So with experience under their belt, they put on a good event, all things considered. The platform was intuitive and easy to use. During most scheduled sessions, I could choose between one of two presentations, which each spawned their own Zoom window. Of course, there was some of the typical "can you hear me", "you are on mute", etc. that we have all experienced often over these last few months, but overall the technology platform worked well.
COMVEC 2020 was also the first time DISTek participated on the COMVEC planning committee. Starting shortly after COMVEC 2019, our sales manager, Nick Elliott, began meeting regularly with a cohort of other industry professionals to identify topics and line up presenters from the industry and academia. These conferences seem to all magically come together for those of us who are on the attendee side of the screen, but I know the planning teams put in a large amount of effort to set up a great lineup of presenters. Of course when planning started, COVID-19 did not yet exist and no one knew it would be a virtual presentation. Therefore, they had to be adaptable to the changing world in ways I am sure they never imagined when they started the planning process.
The last way in which COMVEC 2020 was a first for DISTek was when Nick volunteered me to step in as a moderator on one of the panels due to a late cancellation. I have never moderated a panel before, so it was a new experience for me. The panelists were from CNH Industrial, Oshkosh Defense, and SafeAI and we discussed Off-Highway Autonomy. I am certainly no expert in the topic, but it is definitely an area of personal interest and is relevant to much of what we do at DISTek. I had a great time talking with these industry experts and sorting through the questions from other attendees. As the moderator, I did not have to do any sort of presentation unlike the panelists, so the planning for the role was quite minimal. If you are asked to moderate a similar talk, I certainly recommend taking advantage of the opportunity.
Both SAE and DISTek are hoping COMVEC can resume in person in September 2021 in Rosemont, IL. If you find the topics on this blog interesting, then you probably would find the topics at COMVEC interesting as well. So I encourage all readers to consider attending and, if you do, I look forward to seeing you there – whether in person or online.