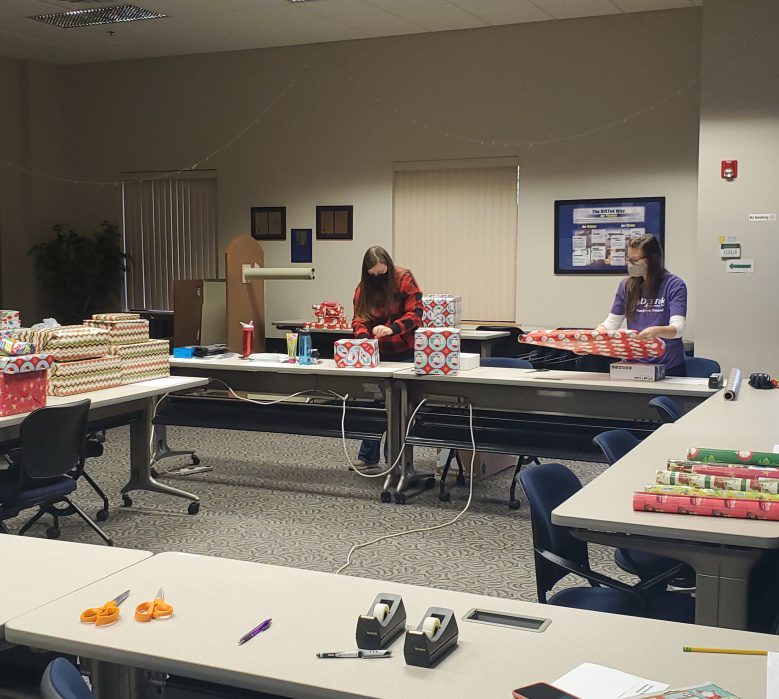 While the holiday celebrations may look very different this year, here at DISTek we're not about to let that dull our spirit and prevent us from doing our best to remain festive and connected this happy season!
It has been a tradition at DISTek for as long as I've been around (which has been awhile), that we support our community through the Adopt-a-Family program.  An area school matches local businesses with families that could use a little extra help during the holiday season.  DISTek was fortunate enough to be able to adopt four families this year. Normally, employees select gifts from a wish list and individually shop, returning the gifts back to the DISTek office once fulfilled.  We then gather together one evening after work to have a wrapping party.  It's usually a celebration complete with holiday music, Santa hats, hot cocoa, and more seasonal cookies and treats than you can imagine.  Of course, this year, things were a little different.  DISTek employees contributed to an overall fund, which allowed our admin team to shop online (thank you Amazon!).  The wrapping was done socially distant with the handful of employees that are still coming to the office.  Even though the implementation wasn't as festive as usual, we were still able to successfully brighten the holiday for four area families and continue on with our tradition of giving, which, after all, is the most important thing.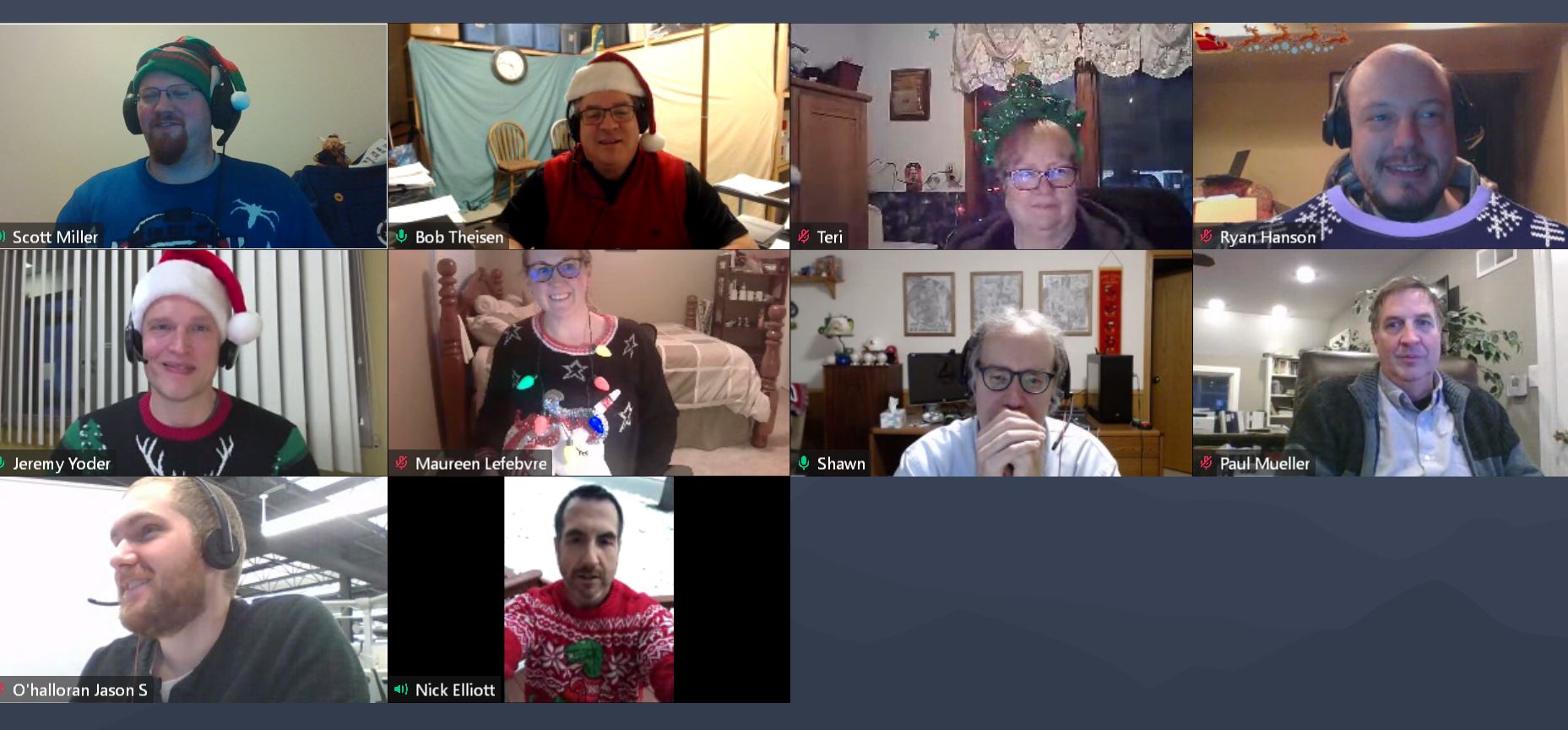 In addition, in a year that has been anything but predictable, we are using this holiday season to reflect and remain thankful for our biggest asset – our people.  While we would normally gather together for an evening out filled with dinner, entertainment, and camaraderie, this year, as many others have, our celebration went virtual.  Our DISTek Holiday Extravaganza, as it was affectionately named, was held last week.  We used the time together to play a rousing game of holiday trivia and conduct an ugly holiday sweater contest, complete with prizes for the winners.  We also raised our glasses for a holiday toast in celebration of the hard work and dedication of all our employees in 2020.
Whatever your holiday season looks like this year, we truly hope it is nothing but merry & bright.