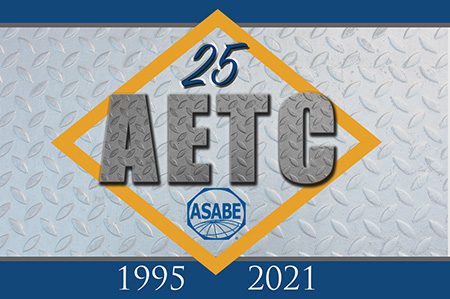 This year marked the 25th year of occurrence for the Agricultural Equipment Technology Conference (AETC).  This year looked a little different, as it was hosted exclusively virtual on Open Water, a Zoom based platform.  Attendees gathered from February 8-10 to attend the AETC, which is hosted by the American Society of Agricultural and Biological Engineers.  ASABE serves as an educational and scientific organization dedicated to the advancement of engineering applicable to agricultural, food, and biological systems.
DISTek has been participating in the Agricultural Equipment Technology Conference in some capacity for years, whether by attending, sales representation, or presenting on a technology topic.  This year, our very own Joe Fisher, DISTek Senior Software Engineer, gave a presentation titled, An Overview of Modern Software Development.
A summary of Joe's presentation follows:
Professional software development has experienced a profound shift over the past decade as various tools and practices have taken hold. The embedded software industry, especially in the ag and off-highway markets, tends to lag behind when it comes to leveraging these advantages. This presentation was designed to raise awareness on some of these trends, and give the audience an idea of what they do and how they might be useful. Everything from Agile methodologies and modern language innovations, to model-based software and virtual ECUs was covered.
We are hoping this baseline knowledge will help spark some further ideas and conversations on how we, as an industry, can do software better!
If you're interested and missed the live event, you can still register and view all the content here.