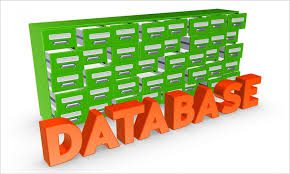 There are some things in life that we take for granted. Food, clothes, cars, homes, the Vehicle System Network Database…  OK, well maybe not the Vehicle System Network Database, but it got your attention, didn't it? So let me tell you a little bit about the Vehicle System Network database, something we work with here at DISTek on a daily basis.
The CAN (Controller Area Network) Database was originally created to provide a single source of industry standard messaging data and client proprietary messaging data, used by the client's electronics groups. And since the beginning, SAE J1939 messaging remains the primary standard used. The Message (PGN) and Parameter (SPN) data were the first part of the standard implemented. To support the SPNs, SLOTs (Scaling, Limits, Offset, and Transfer Function) and Discrete Sets were created. To create a complete message, the PGN / SPN relationships were created. Along with the data captured, formatted data reports were created to support easy integration of the messages into the custom operating system and embedded messaging code.
With messaging in place, next came the diagnostic functionalities, specifically, Diagnostic Trouble Codes (DTCs) (also known as OBDII codes) and Diagnostic Addresses (DAs). These functionalities provide diagnostic data to not only electronics engineering groups, but also technical publications and vehicle dealer support. As a result, several additional formatted data reports have been created to provide data needed for such entities.
Additionally, our team has developed the pages and logic to implement LIN (Local Interconnect Network) data. With this change, the CAN dB was no longer CAN only, so the database became more encompassing and was an overall Vehicle System Network Database.
In time, additional functionality was requested, in the form of symbols and icons. Standardized graphics to be used on operator controls and displays were added to the Vehicle System Network Database, which allowed users to search and download the clients standard imagery.
The most recent functional addition to the Vehicle System Network Database is language translations. This functionality provides language translations primarily on different text messages that display user information. Our currently supported database includes 46 different languages – over 22,000 English strings and just over 500,000 non-English translations.
Needless to say, the Vehicle System Network Database has come a long way and become a trusted source for embedded software engineering, technical publications, and other related support groups. At DISTek, it is definitely not taken for granted!