In April 2014 Microsoft will stop supporting Windows XP. Microsoft has developed a Compatibility Toolkit (ACT) to see if your current computer will be able to support the transition to Windows 7.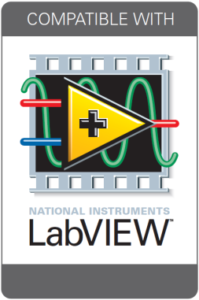 Through experience and hard work, we've identified fixes to common issues moving LabVIEW to Windows 7. Some of the issues we have encountered during upgrades include getting administrative rights to the system and accounting for the Windows 7 directory structure change where the files are located at "C:\Program Files (x86)\" instead of "C:\Program Files\" for non-native Windows 7 applications.
Additionally, issues may occur if your computer is part of a domain where certain Windows Services start up automatically on boot-up. If you run into a domain issue you may want to try the following:
Open up "Control Panel" go to "System and Security" then "Administrative Tools" – from here launch "Services".
Sort the list by name and scroll down to "Network Store Interface Service". Right click and select "Properties". Under the startup type dropdown select "Automatic (Delayed Start)".
Next scroll down to the "WebClient" service again under "Properties". This time select "Disabled" under the startup type.
Additional issues can be caused by the Windows Data Execution Prevention (DEP) security feature. This can be checked by the following:
Right click on "Computer" and select "Properties".
Click on "Advanced System Settings" and select the "Advanced tab, then under the performance section click "Settings".
Click the "Data Execution Prevention" tab.
Make sure it is activated for essential Windows programs and services only, or you have an exception for your EXE.
Additional troubleshooting / debugging techniques for determining whether there is a Windows specific issue may require a "clean boot".