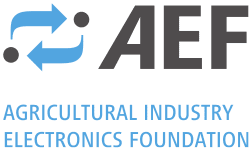 The Fall ISOBUS Plugfest has wrapped up here in Senlis, France. This Plugfest set a new record for attendees and participants. The final tally was over 250 attendees, 40 different test stations, 137 participants, 82 implements, and over 2300 test slots. It was quite a busy event, so kudos to the organizing committee for working through all those logistics. The slots were shortened to 20 minutes each which is probably a bit too short, but there is ongoing conversation to increase that again … possibly using some "creative" means. And with so many people attending, the building facilities are also an important consideration which seems to have worked out quite well.
Between DISTek and a partner company, DISTek had 4 different implementations of VIRTEC being tested, both the VT-Client and the TC-Client (Task Controller). Overall it was again a successful Plugfest for VIRTEC-VTClient in which we found more bugs in the VTs than they found in our code. The TC testing seems to be a little more exciting than the VT testing, but only if you have an implement that the TCs are expecting. I think the Plugfest organizers need to think a little harder about how to do TC testing for all but a handful of implement types. Unfortunately there is still too much variability and uncertainty in the TC space despite a lot of work that has been put into it over the past couple years.
In addition to the normal Plugfest activities, several other events have been taking place this week in parallel. On Monday the ISO Subcommittee meeting was held to discuss actions related to standardization of much of what ISOBUS is doing. The AEF General Assembly happened on Thursday. The new digitial-certificate authentication scheme known as TIM had prototype testing taking place as well as a lessons-learned meeting to discuss afterwards. And Friday many of the project teams in AEF will be having a once- or twice-yearly face-to-face meeting. DISTek has been involved with the Engineering & Implementation team which has face-to-face meetings at each Plugfest but also a monthly web conference to work through many of the technical details of the various new features that are being incorporated into ISOBUS.
So with this Plugfest in the books, we start looking forward to the next Plugfest which will be in Lincoln NE in May 2015. With VIRTEC we expect to have Aux Control more fully implemented and testable and are hoping to have additional customer applications available for testing.