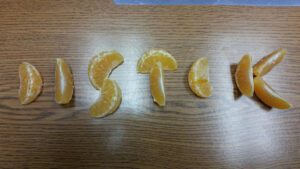 DISTek is a great place to work! This is confirmed by being named as one of the top places to work in the Cedar Valley, according to the Waterloo Courier the last few years (including this year). One primary reason is the DISTek culture. Management cares about the employee-owners that make up DISTek and the employee-owners care about DISTek. One way this can be seen is by the wellness initiatives that have taken place, especially in the last year.
DISTek formed a Wellness Committee that is responsible for encouraging wellness and healthy lifestyles for everyone throughout the company. The wellness committee sponsors different events, such as lunch and learns or challenges that promote healthy living. In the past several months, there has been a lunch and learn about Healthy 2 You meals, a step challenge, a water challenge, and a fruit and vegetable challenge. In conjunction with the fruit and vegetable challenge, participants were encouraged to submit selfies of them eating their fruits and vegetables. This was done to add some fun (as if eating fruits and vegetables is not fun enough) to the challenge.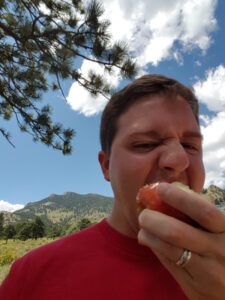 Last week, the Wellness Committee organized and hosted an on-site flu shot clinic for all interested employees, as well as their dependents, and the fun has not stopped there. Employees are currently in the middle of a sleep challenge, where participants track their daily sleep totals, with the hope that they become aware of how much, or how little, sleep they are actually getting. Rumor has it the Wellness Committee is working on something special to help us all watch our waist lines during the approaching holiday months that are often filled with calorie-laden goodies.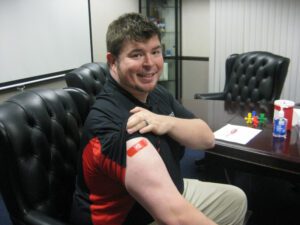 Improving the health of the employee-owners within the company is a journey DISTek has taken. We promote healthy living for multiple reasons. We want our co-workers to be around for a long time and to be able to do the activities that they desire. We want to attract candidates who want to be part of something bigger, something that involves the whole person. And we want to slow down the rapid increase in health insurance costs. Soon, we shall learn how the promotion of healthy lifestyles benefits the folks of DISTek when we learn the results of our latest wellness screening.