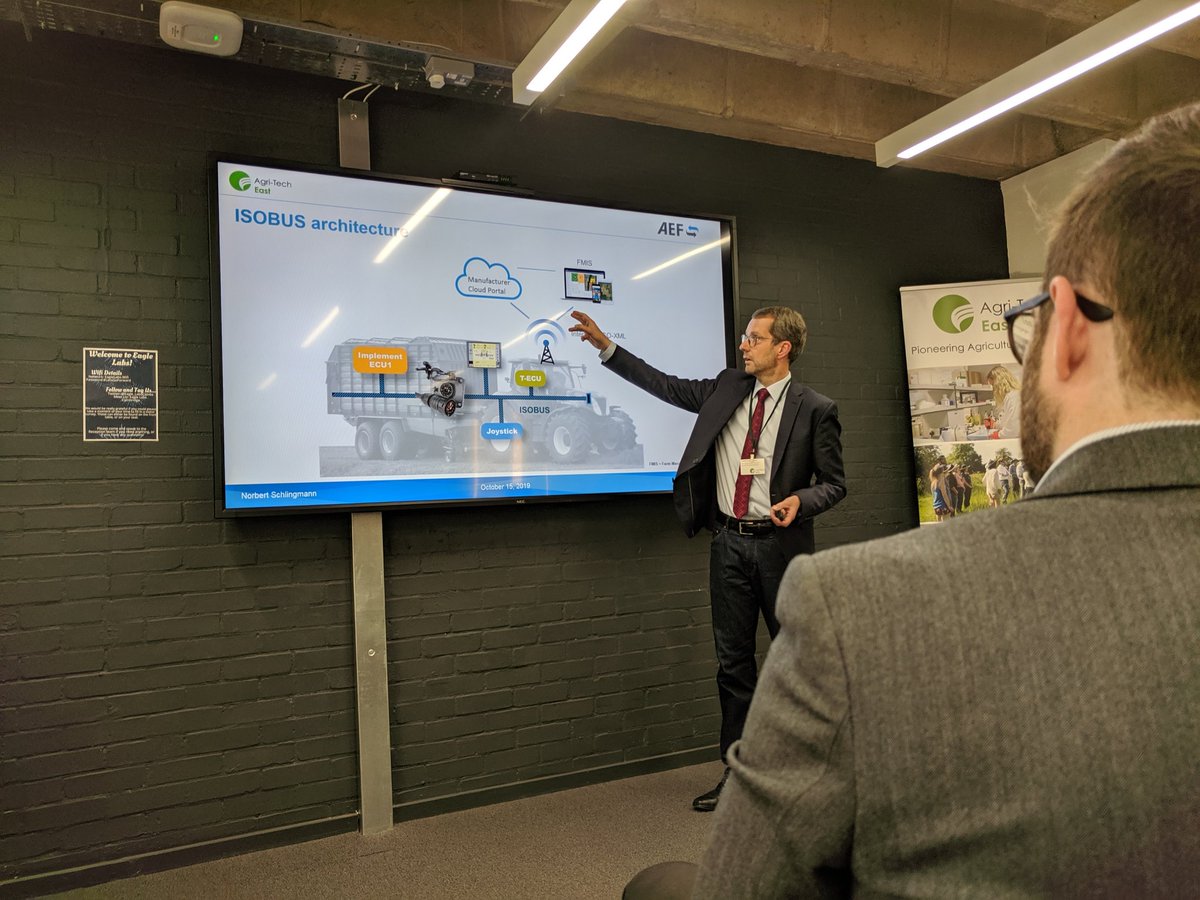 In mid-September, the Agricultural Electronics Foundation (AEF) once again hosted a fall ISOBUS Plugfest in Europe, this time in Antibes, France. Antibes is in the French Riviera along the Mediterranean coast – the views were spectacular, the food was great, and the hospitality was fantastic. The conference center facility was well-suited to host the Plugfest and even though it did not have an attached hotel, there was ample lodging within walking distance to meet the needs of the Plugfest attendees.
This Plugfest once again broke records for attendance – over 230 attendees from 61 participating companies, 96 test stations, and 123 components being tested. That made for a very busy week of test slots, each 28 minutes long. Each test station contained two servers for either type of test – Universal Terminal (UT) or Task Controller (TC) – in order to accommodate all the client ECUs. This Plugfest also had some special stations dedicated to a parallel TIM (Tractor Implement Management) mini-Plugfest.
In addition to the Plugfest itself, AEF held several events during the week. Several AEF project team meetings were held throughout the week. On Wednesday, AEF held an informational session to cover relevant topics for Ag Electronics developers including topics on connectivity and data. That day also included the annual AEF General Assembly meeting during which a 2019 recap was presented and the preliminary 2020 plan was shared. Two exciting bits of news came from that meeting: AEF is forming another project team, lucky number 13, to be focused on Cybersecurity; and AEF has been chosen to participate in project Atlas, a European initiative to improve the data connectivity aspects of Ag equipment and farms. To wrap up that great Wednesday, we had the traditional Plugfest dinner coordinated by our French hosts, Axema, starting with a killer-whale show followed by a delicious multi-course French meal.
DISTek was at the Plugfest with both VIRTEC – our ECU ISOBUS protocol stack – and with VT Anywhere – our UT Server application. As with all Plugfests, we discovered some issues and helped others find some of their issues. It was again a great learning experience and networking opportunity. Please reach out to us if you have more questions about Plugfest, about ISOBUS, or about how we can jump start your ISOBUS project development. And I hope we get a chance to meet you at the next Plugfest May 05-07, 2020.