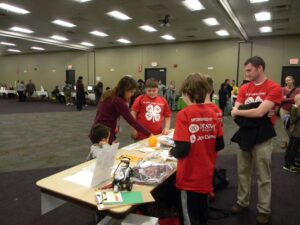 DISTek has been encouraging youth in STEM and problem solving by sponsoring FIRST teams for many years. This year is no different. DISTek is sponsoring ten FIRST LEGO League (FLL) teams and eight FIRST Tech Challenge (FTC) teams. We will also be sponsoring FIRST Robotics Competition (FRC) teams when their season officially kicks off in January. In addition, we have ten DISTek team members that have committed their time to either coach or mentor teams.
I, personally, have been involved in coaching and mentoring FIRST teams for eight years. This year I am a FLL coach, a FTC mentor, and FRC mentor. Coaching and/or mentoring FIRST teams is addictive. Watching youth successfully build and program a robot to accomplish a mission is very rewarding.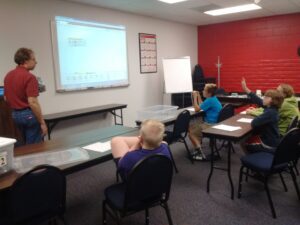 Why has DISTek and our team members decided to make involvement in these organizations a priority? Let me explain from my experience and then I'll provide my vision for the future.
I initially got involved because my daughter became eligible to join FLL and I was eventually asked to coach because there ended up being enough youth to form another team. The last few years have been the most rewarding. I have seen how some youth have really grown because of their involvement in FIRST. One example is when a first year member in FLL was able to program the robot to accomplish a mission all on his own. He was so proud of himself, especially when he told his story to a judge at a competition. Another example is a team member that didn't seem to have a lot of self-confidence, but through their achievements in programming the robot to accomplish a mission and the team doing so well at a regional competition that we advanced to state, this team member became an advocate for FLL and became passionate about sharing what we did as a team to others. I have also heard from parents how they have valued their son or daughter's experience in FIRST, which further emphasizes the impact that these organizations have on not just the participant, but their family as well.
My future dream is to see one of the youth that was a member of a FIRST team that I coached or mentored sit across from me in an interview for a position with DISTek. Ultimately, I feel DISTek and its team members are involved to encourage youth to study STEM related subjects and become the next generation of engineers and/or problem solvers of the world. Problem solvers will continue to be in high demand in the future.
If you want to learn more about the FIRST programs, check out my previous blogs throughout the years or visit the FIRST website. As I mentioned, getting involved in FIRST is addictive. It is not only fun, but also very rewarding.