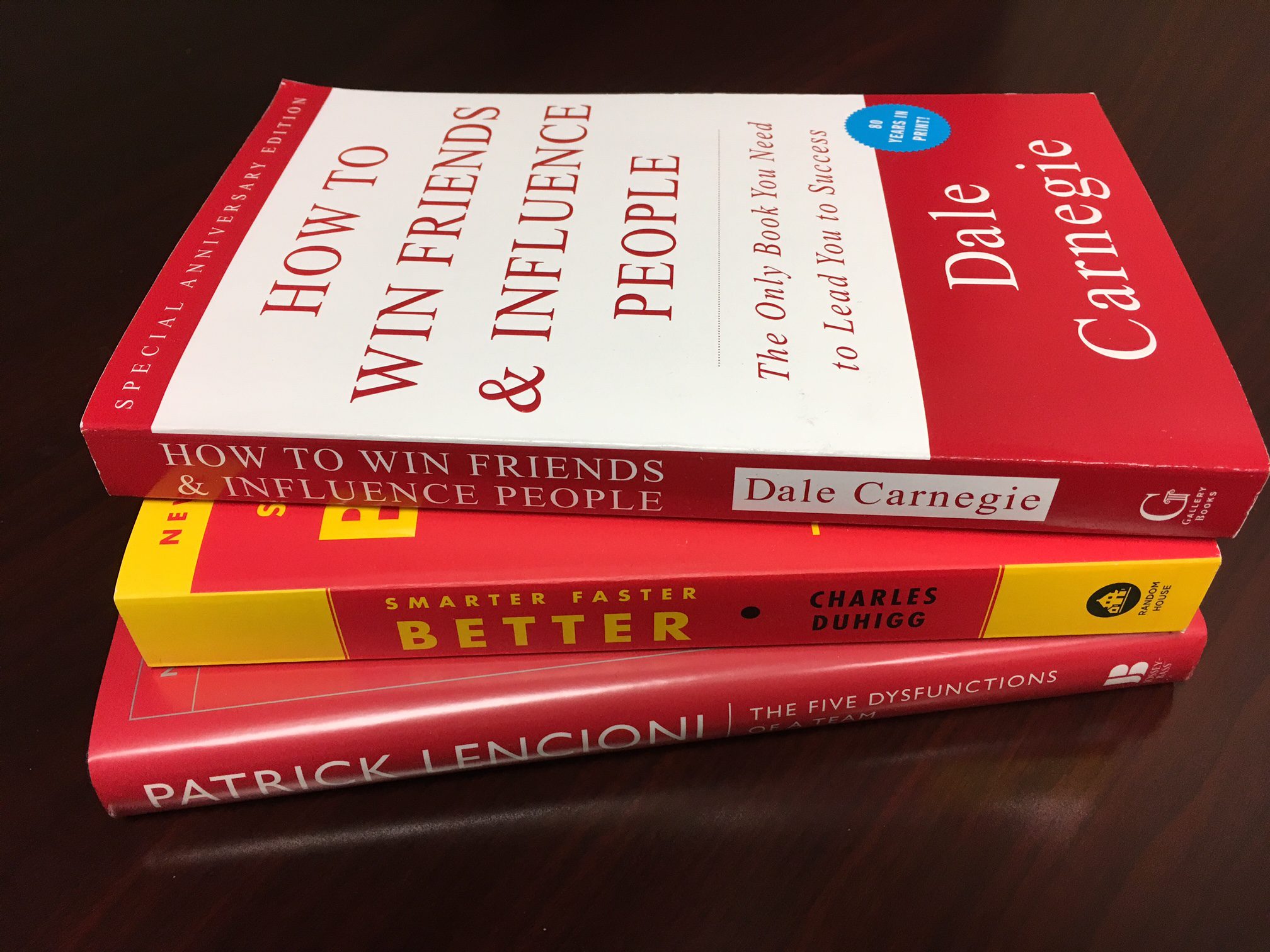 As an engineering services company, what are the keys to DISTek's future success? We believe it's: 1) hiring and developing top notch engineers, 2) a best place to work culture, and 3) great leadership. With "great leadership" in mind, we recently established DISTek U and kicked off our first leadership track (DISTek U 101: Potential Leads). The primary objective of the Potential Leads track is to confirm that potential leaders at DISTek have the desire and the complimenting strengths for a future leadership role. The second objective is to use well tested and respected books, training classes, and seminars to establish a strong and common foundation that leadership principles can be established and cultivated on. Employees that successfully complete the Potential Leads track will not only learn great principles that are applicable to any role they serve at DISTek, they will also be positioning themselves for future leadership roles and opportunities at DISTek.
The invite for the initial offering of the DISTek U 101: Potential Leads track went out to employees in February, and we had a great response rate, with over 15 employees completing applications. Applicants had to complete an application that included several short essays and complete a personality/strengths assessment. Since we wanted to keep the class size smaller to ensure a quality experience, we ended up accepting 9 employees into the program. For those that didn't get into this initial track, we will be offering the DISTek U: Potential Leads Track annually to give other employees a chance to participate in the program.
Those employees currently enrolled in the DISTek U 101: Potential Leads track are making a significant time commitment to their personal growth. Assignments and homework include:
Reading and completing homework assignments for the following highly respected books
Attending 16 discussion sessions led by DISTek Management
Attending Covey's class on 7 Habits of Highly Effective People
Attending an ESOP event focused on "Ownership Mentality"
Developing a presentation on top takeaways from the track topics covered, and how participants plan to use and apply these concepts going forward
The employees currently enrolled in the DISTek U 101: Potential Leads track will wrap up the track in September. So what's next for DISTek U? Starting next year, DISTek will be offering 3 other DISTek U leadership tracks for new leads (DISTek U 201: New Lead), leaders of leaders (DISTek U 301: Next Level Leadership), and strategic/organizational leaders (DISTek U 401: Strategic Leadership). As an employee owned engineering services company, DISTek U will also be expanded (starting in 2019), to include multiple tracks for ESOP Training and multiple tracks for Engineering Training.
As I've helped lead the initial DISTek U 101: Potential Leads classes and discussions, I've been very impressed with the bright, talented, and compassionate future leaders we have at DISTek. Great leadership *is* key to our future success at DISTek, and as I spend time with our next generation of leaders I can't help but come away feeling that our future is very bright!