In June 2015, I moved to the greater Milwaukee area to launch a new DISTek office. At the time, I was the only employee in the area but we wanted a temporary office we could use to accommodate our growth prospects in this region. We managed the "growth" reasonably well, growing to 8 employees here … but the "temporary" extended a little longer than expected. Though we started with a 14-month sublease, we ended up staying for three and a half years. That all changed in December when we moved to a new office location. We packed up everything during the end of November and the first part of December, then made the move on Friday, December 14.
We did not move too far, going from the west side of Brookfield to the east side of Brookfield. Our old office was on the first floor, but our new office is nominally on the second floor (even though the building entrance on the street side is on the second floor). So, yes, my name is Jefferson and we just moved up to the east side.
Prior to our move date being set, we already had plans for our Milwaukee-area company party to be held on December 15. So we co-opted the evening to have a small open-house at the new office while some of our non-local employees were in town. We still had moving boxes scattered around and other signs of not yet being settled, but no one complained.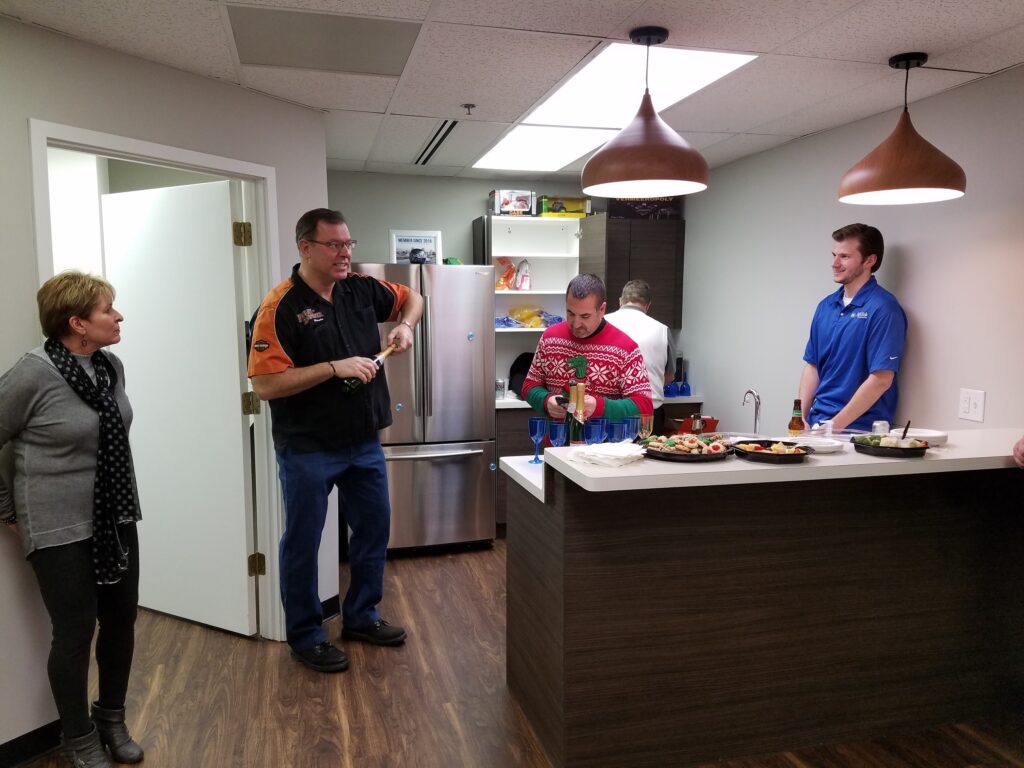 The new address is 250 Bishops Way, Suite 200, Brookfield, WI. Feel free to drop in for a visit if you are in the area. We are not yet done with making this new space ours just yet – our TV and whiteboards are not all hung, we still have unpacking to do, and some new furniture has not yet arrived. Regardless, we always welcome a visit from our customers, partners, or other interested parties!