The holidays are all about traditions, whether that's family gatherings at Grandma's, turkey and stuffing, pie for dessert, or fruitcake from Aunt Eidie. At DISTek, as has been the tradition for the past 10 years, we've partnered with a local elementary school that pairs our company with a family in need to provide household supplies as well as a variety of "wish list" items to help make their holiday season a little brighter. This year, our adopted family was a mother and her five children (two of which were 3-month old twins – yes! we purchased a substantial number of diapers!).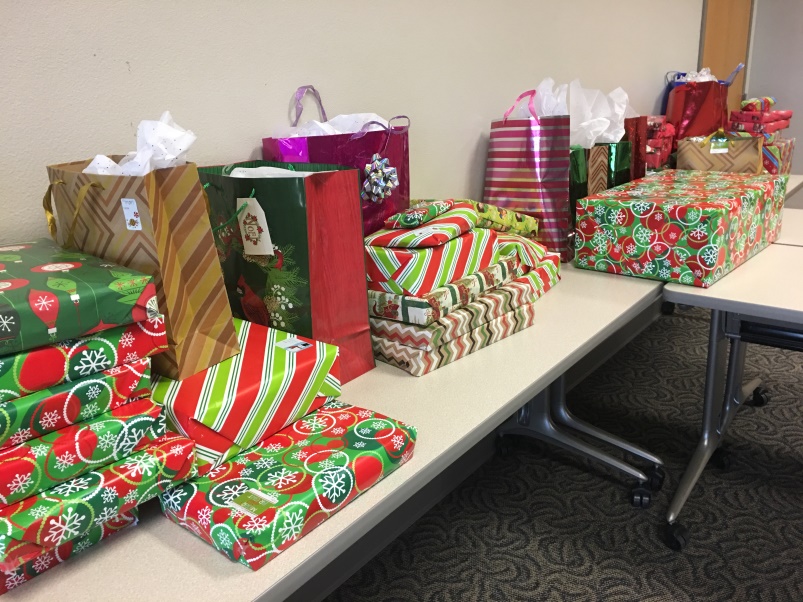 Our Cedar Falls elves got right to work by generously giving above and beyond for the family – this is a great example of how DISTek employees choose to invest in the surrounding community and help others in need. After collecting all of the gifts on our list, we spent an evening wrapping up the gifts and munching on some holiday snacks. We are grateful that we are able to have the opportunity to share our blessings with others, especially during the holiday season.
Here's hoping your holiday season was filled with peace and joy – and best wishes in the New Year!