The DISTek Sales Team, along with Benjamin Jefferson, DISTek's VP of Technology Development, recently made the trip out to sunny Las Vegas to attend CONEXPO-CON/AGG 2023 at the Las Vegas Convention Center.  The event, held March 13-17, boasts that it is the largest construction show in North America.  While Benjamin, Nick Elliott, and Jim LaValley have attended the show before, Mark Lavallee and Holly Henry got a chance to experience it for the first time.  With the exception of some frantic phone calls and one package containing booth collateral lost during shipping, the show was a success.  You don't want to hear it from me though – let's hear what the team had to say upon their return.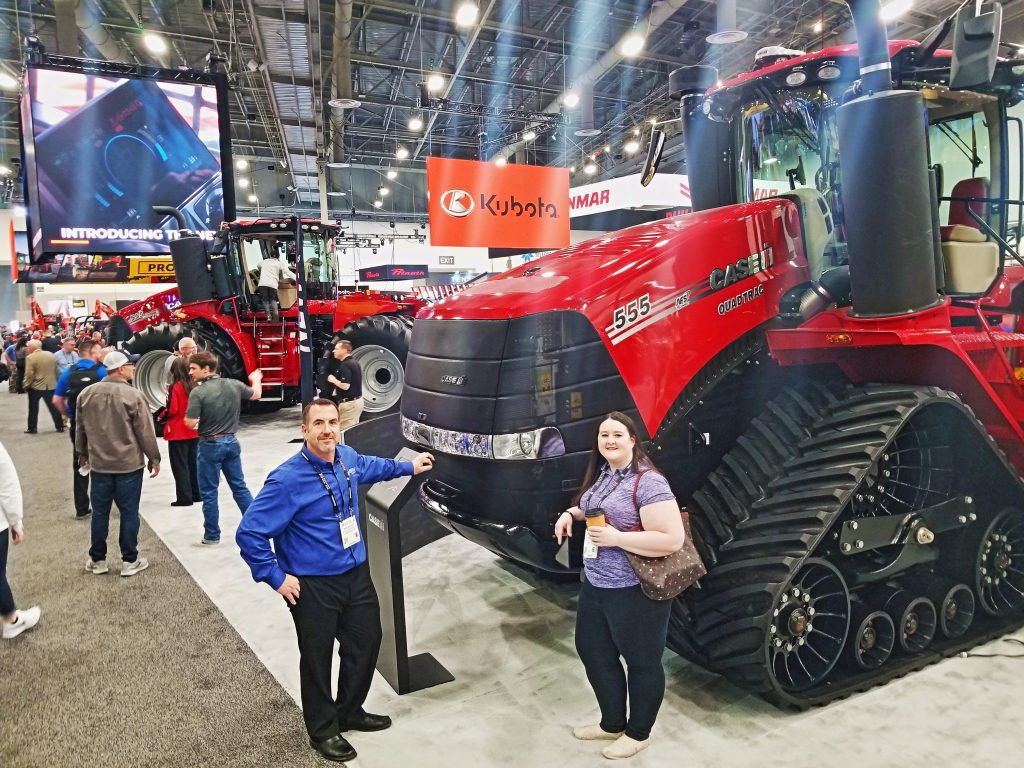 Nick Elliott, Sr. Business Development Executive
Q: What was different about CONEXPO 2023, than previous years?
A: This was the busiest CONEXPO I've attended. If I counted correctly, I saw:
3+ million net square feet of exhibits (10.5% larger than 2020)
139,000+ registered attendees (6% increase over 2020)
2400+ exhibitors, from 36 countries, including 603 new-to-the-show exhibitors
Q: Did the "traditional" machines (diesel, focus on heft and strength) win the show or the up-and-comers (electric, autonomous, etc.)?
A: Big machines are always the center of attention, but I think what was most surprising is the size of these machines that are fully electric. There was heft and strength without the diesel in many exhibits.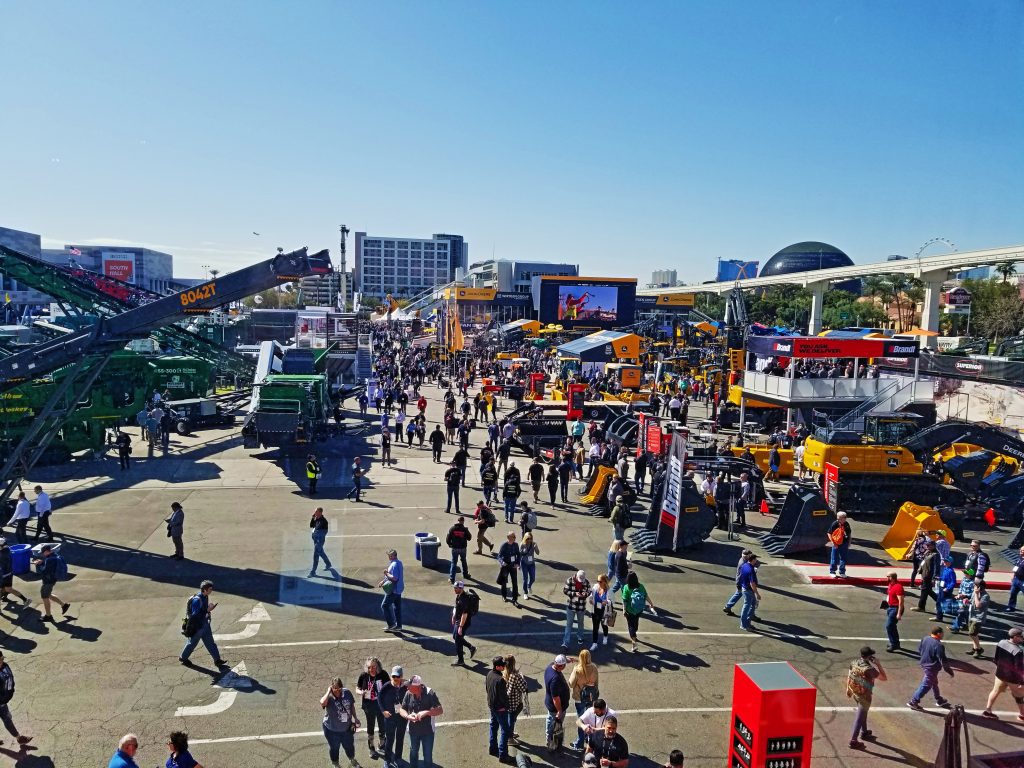 Benjamin Jefferson, VP of Technology Development
Q: What are the industry trends that you observed at CONEXPO this year?
A: At the previous CONEXPO in 2020, battery-electric machines seemed to mostly be at the prototype stage. This year, production versions of battery-electric compact construction equipment were all over the place.
We also continue to see a lot of autonomous machines being prototyped and introduced. Undoubtedly, ongoing challenges with staffing and increasing demands for precision and efficiency continue to push for higher levels of automation.
Q: What was the most exciting/impressive machines/exhibits that you saw?
A: One area of interest to me is the explosion of alternate fuel options. Cummins showed their fuel agnostic engine, Hyundai demoed a hydrogen excavator, and of course all the battery EVs. I think it is too early to tell if all of these approaches will work, and we may end up seeing certain technologies be good fits for some applications and other technologies better fits for other applications.
I will also give a shout out to my friends at Built Robotics with the introduction of their autonomous pile driver for solar fields. It is not (entirely) a reflection back to my earlier years when I thought a pile driver was only a pro wrestling move. Rather it highlights some of the ways that construction equipment can find, like Ag equipment, autonomy use cases where the work is well-defined, repetitious, and in a geographically isolated area. And the productivity gains of 3x could be game changing.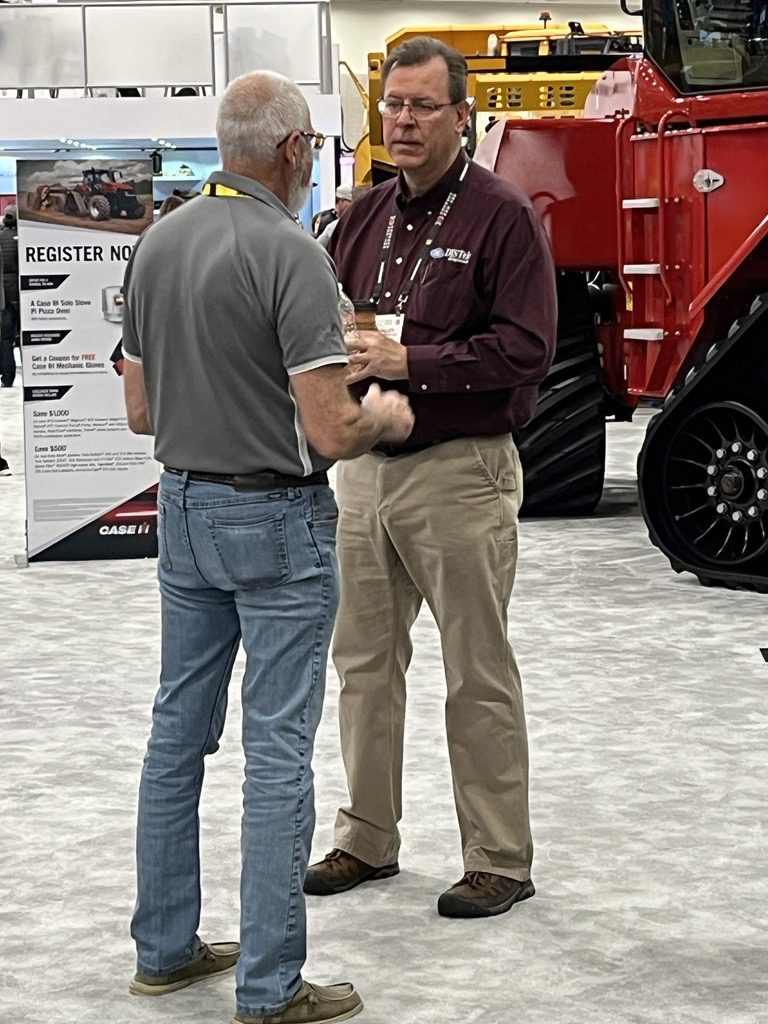 Jim LaValley, Sales Engineer
Q: How would you summarize the show in 10 words or less?
A: CONEXPO – the preeminent exposition showcasing all aspects of the construction industry.
Q: There was record breaking attendance this year. Did it feel crowded? What would you recommend to someone on the fence about attending?
A: As an exhibitor the crowds were fantastic. While yes, it was crowded at times, but with the diversity in attendees, it was fairly easy to determine which people we were interested in talking to. With the show being so large and with the attendees generally knowing what they are there to see, people were purposeful with their show plan. If someone was on the fence about attending, I would wholeheartedly recommend that they attend with the caveat that they attend with a purpose and a plan (and a comfortable pair of shoes).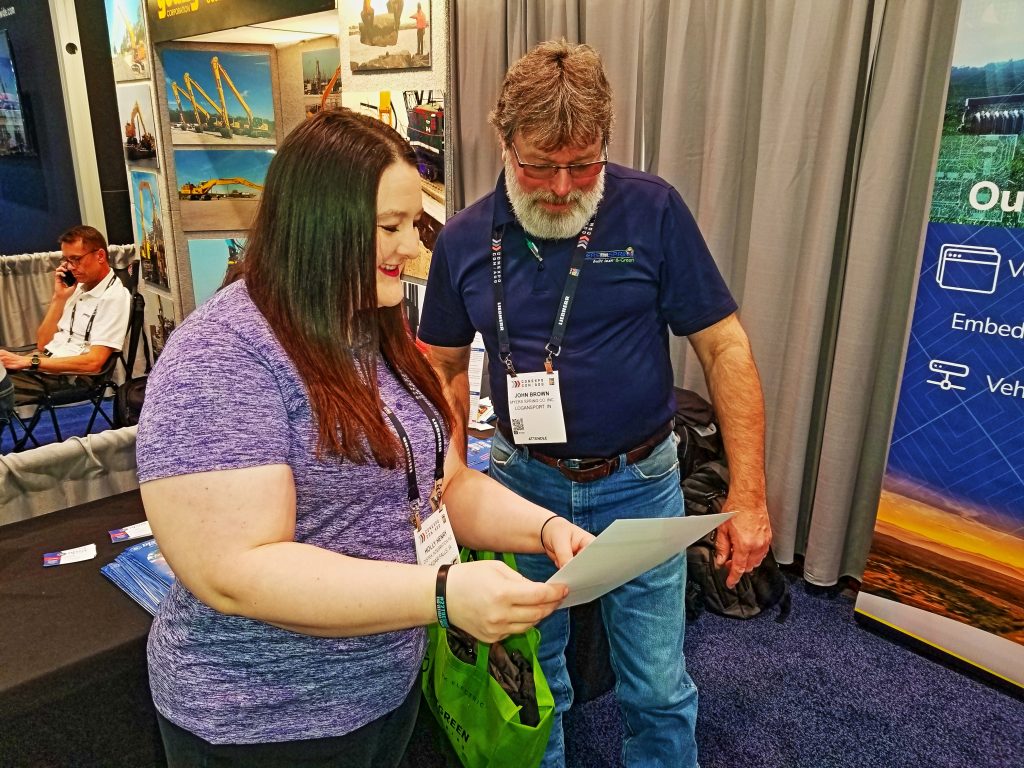 Holly Henry, Sales Engineer
Q: As a first-time participant of CONEXPO, what surprised you about the event?
A: I have never been to an event of this type so I was unsure of what to actually expect. I was shocked by just how large the event was. So many people and companies all coming together for a week of sharing knowledge with each other was great.
Q: What did you see that you were not expecting?
A: I was not expecting to get to meet so many new people, nor was I expecting to see so much in the way of robotics companies who were present at the event. Robotics isn't my first thought when I think of Ag or construction. Also, at random, I met a new cousin of mine who is not far away on my family tree. We have been at family events together but have never officially met or knew the other existed until a random conversation at the show.
Now, we wait three years for the next CONEXPO-CON/AGG event. While I'm not much of a betting individual, I think it's safe to say that the DISTek Sales Team will be there! See you in 2026!