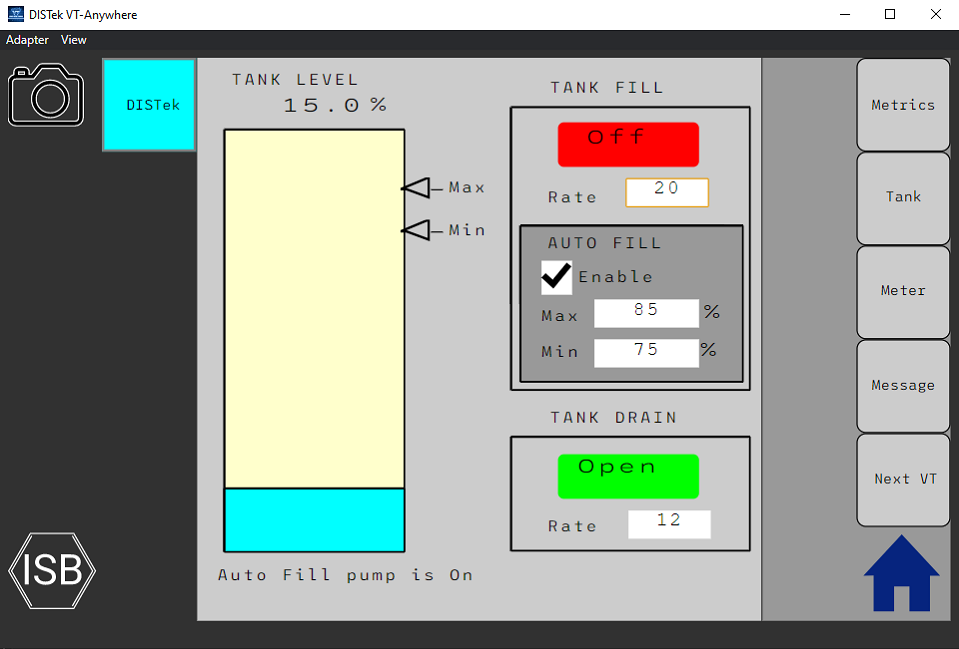 Between company shutdowns and working from home over the last few weeks, some organizations are slowing production and running into various struggles to keep moving forward. For DISTek's VT Anywhere team, we have been getting even more done now than ever before. While Slack calls and meetings have completely replaced in person interactions, the team has remained focused and very productive.
For those of you who may not know about VT Anywhere, allow me to explain: VT Anywhere is an ISOBUS Virtual Terminal application that can be used on nearly any computer, including one-board computers like a Raspberry Pi or BeagleBone! The beauty of VT Anywhere is that it can be used by a regular web browser or our own all-in-one application, just by using a USB-CAN adapter. The VT Anywhere application is also designed to be embedded into ruggedized displays to create a more traditional ISOBUS Virtual Terminal. For the curious, VT Anywhere is built on a RUST back-end (server) and has a Vue.JS front-end (user interface) that we packaged up in an Electron application, which is the same application wrapper that Discord and Slack use.
Our most recent update, v1.3.0, comes with many new features, as well as bug-fixes. We have now released our all-in-one Electron application for Windows 64-bit, Linux 64-bit, and ARMv7! This new version simplifies the user experience and requires minimal setup. In addition, we have implemented a brand new licensing system that can be extended into future DISTek IP. The old licensing system involved emailing license files to the customer, who then needed to ensure that the file was placed in the correct folder. This system was error-prone and contained potential exploits. Customers now only input an alphanumeric authorization code on first start up and future updates will not require re-entering that license code. Speaking of future updates – installing new versions of the VT Anywhere Electron app requires little effort from customers, since downloading and installing the new version will update the application automatically.
With all the complications of working from home, we hope that VT Anywhere can assist in making life a little bit easier. If you want more information about VT Anywhere, visit our website. Please reach out to the development team (just choose "support" on the contact form) directly if you have any questions or comments.