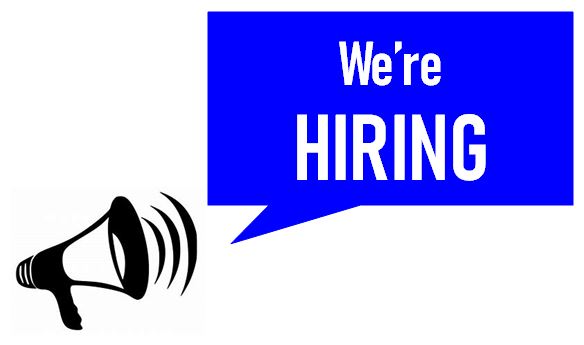 Spring is in the air, and growth is everywhere – including here at DISTek.  That's right; we're growing.  Demand is high for our services, and we're hiring talented engineers to help us meet that demand.  We're expanding our engineering staff from 90 to 125 full-time engineers.  This includes entry, mid, and senior level engineers, as well as project leads, team leads, and engineering managers.
At DISTek, we provide a high-tech, challenging, and productive work environment while still retaining a small company atmosphere.  We uphold family values and common sense, two practices that have helped carry us through the exciting challenges and opportunities that we have faced and will face in the future.  We hire talented, innovative thinkers who have the drive and ambition to help our company grow.  Whether it is listening to new ideas or expanding our services, we love to hear new insights from our employees and encourage team members to think outside of the box.  We understand that our employees are our greatest assets.  Our employees make DISTek who we are, and our employees believe that themselves:
"People care!  Opinions, suggestions, and concerns are listened to and when appropriate, acted upon."   -Ryan Hanson, employee-owner since 2011
"I feel like I am making a difference, even in the smallest contributions.  I also love that the ESOP [Employee Stock Ownership Plan] is a free gift from the company in exchange for something I am already providing – my time and my energy."    -Scott Miller, employee-owner since 2017
DISTek hires engineers across many different college majors including electrical, computer, software, mechanical (with Simulink/Modeling background), and agricultural engineering, computer science, and more.  We're open to in-person or remote work possibilities.
Now, you are probably wondering what would make you a good fit at DISTek?  In hiring full-time engineers, we look at experience – what the candidates gained from internships/jobs, activities, and classes – to verify their backgrounds and desires match what we do.  We also consider potential employees' attitudes to working on large vehicles – are they comfortable around big machines such as tractors and do they like hands-on work – are they comfortable getting their hands dirty dealing with hydraulics.  Finally, we also examine knowledge and skills – what is their major and how strong are their problem-solving abilities, communication competencies, and programming language expertise – Embedded C, Simulink, and/or LabVIEW.
And, why would you want to work at DISTek?  Simply put – we provide unique opportunities for our employees.  On day two of employment at DISTek, employees become owners.  We're 100% employee-owned and employees' actions influence the direction of the company.  Employees' actions are guided by our core values.  Our core values keep us focused and state the behaviors that we expect from each other.  Recognizing that words and ideas listed on paper are meaningless without the link to real action, as employee-owners we strive to live our values by putting them into action.  At DISTek, we are constantly catching each other making the right choices, putting our core values into daily action, and living the DISTek Way.
Plus, by consistently aligning our business interactions with our core values, our vision for future success remains clear.  We are highly customer focused, providing the "Best Total Solution" for our clients.  This requires building bonds with our clients, just like the relationships between good neighbors.  Our goal is to drive loyalty by delivering the total value to the client.  We focus on relationships, on-time results, and top-notch service.  At the end of the day, working at DISTek is not just a job; it is a way of life which includes being part of a family – the DISTek family.
We're looking for great talent and we have opportunities for engineers ready to grow their careers. If you're interested in a job opportunity at DISTek, please visit our Careers page or connect with DISTek HR via careers@distek.com.