As I planned for the writing of this blog post, I certainly gave ChatGPT a chance to write it for me. Unfortunately, at least as of the date I tried, ChatGPT still did not have data for 2022 and was thus wholly unable to produce useful content for the year in review. So at least for another year, this blog post has been created by my bio-intelligence once again.
As I think back about 2022 for DISTek, each quarter seemed to have a bit of a theme. I would describe the first quarter as … still COVID weird. I went to CES in January, right about as the Delta variant of COVID was peaking. Many major companies limited travel and some also cancelled their booth presence at the show, causing attendance to be only about one fourth of its previous 2020 level. The Agritechnica show scheduled for February, after being delayed from November 2021, was ultimately cancelled. Then in March, the first in-person AEF Plugfest since Fall 2019 was held in New Orleans in conjunction with the Commodity Classic show. Plugfest participation was quite limited due to travel restrictions and challenges getting to the USA from Europe. AEF offered, for the first and perhaps only time, a hybrid option where some testing occurred in-person and some testing was over a CAN-over-internet link.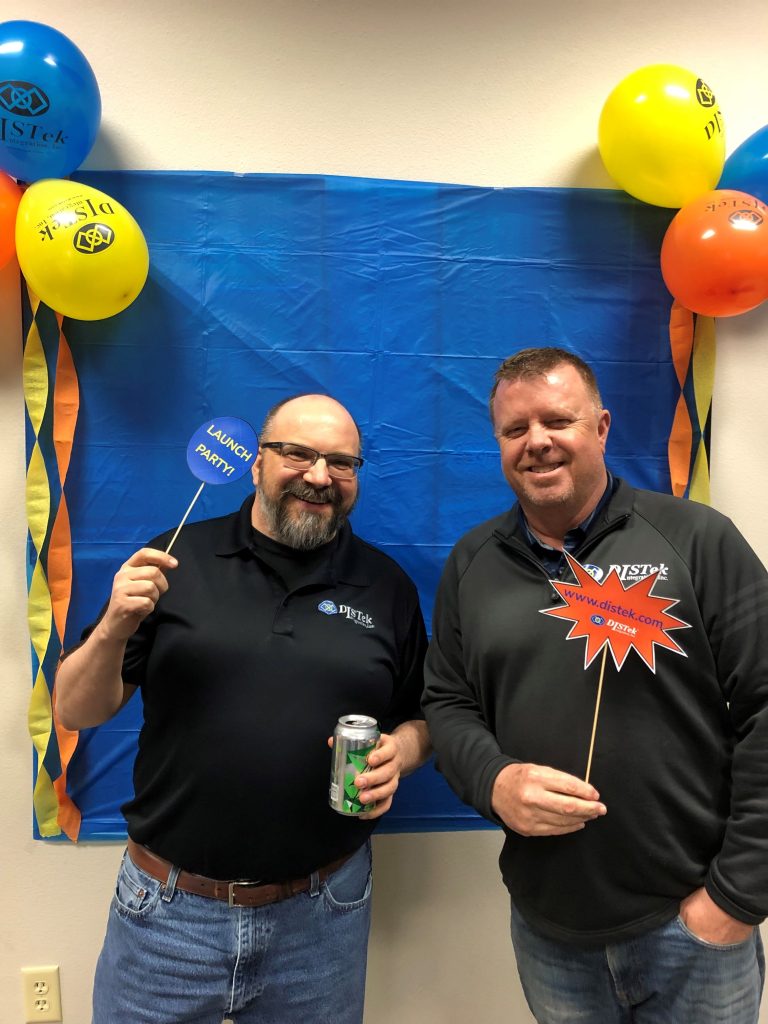 But that weirdness did not hold us back. The second quarter of the year was a time for excitement about DISTek itself. We rolled out a new website with refreshed branding as the calendar transitioned to April. That coincided with our official 30-year anniversary as a company. A couple months later, we invited all DISTekians and their families to get together in Cedar Falls for some fun activities to celebrate these 30 years. Those who were able to attend had an opportunity to meet several new faces in person for the first time due to our recent growth and our increasingly distributed workforce. As an ESOP, our end-of-year valuation normally arrives ~6 months after the end of the year, so we were able to roll out the new ESOP share price at this celebration to add even more excitement to the weekend.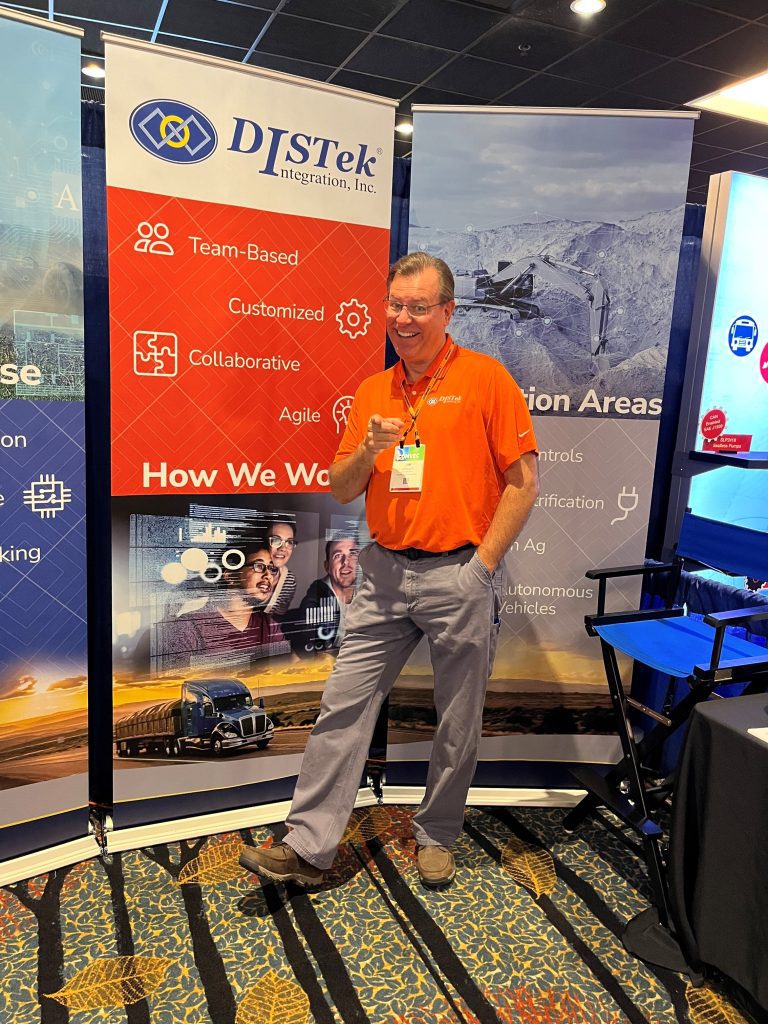 During the third quarter, DISTek made its appearance more publicly with booths at two different events. New in the USA was the iVT Expo in Chicago, and we had heard good feedback about the European edition so we signed up to exhibit. We also had a booth at SAE COMVEC in Indianapolis, a show that is always one of our favorites since almost all attendees are off-highway and commercial vehicle engineers. And one of our own, Nick Elliott, moderated one of the technical sessions. After the COVID weirdness at shows in the first quarter, the third quarter shows seemed to be a lot closer to normal and were great opportunities to meet in person with a lot of contacts from over the years.
The theme for the fourth quarter was a little more under the radar, but no less important than the others. After significant growth in projects, clients, and a whole lot of headcount across 2021-2022, in the fourth quarter we spent a lot of time and mental effort solidifying our growth and preparing for 2023. Our continued success is built by, and for, all of us as employee-owners, so it seems appropriate to me that the theme for an entire quarter would be about "scheduled maintenance" to keep us humming along nicely. All of us here at DISTek think we have a great thing going after 30 years, and are excited to work on the next 30 years!